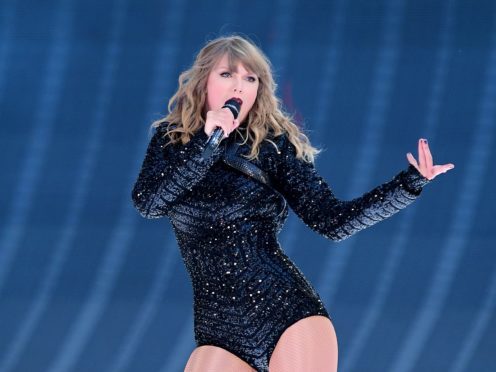 Taylor Swift has said she was a "third wheel" when a fan popped the question to his girlfriend backstage at one of her concerts.
The pop superstar shared photos of herself looking shocked as the couple got engaged during a meet-and-greet on her Reputation stadium tour.
She captioned the pictures: "They walk into the meet and greet and he says "We met 5 years ago at the Red Tour" and then… #thirdwheel."
The fan, known only as Anthony, first started planning the proposal on June 3 when he set up an anonymous Twitter account, writing: "I NEED YOUR HELP! I want to give my girlfriend the proposal of her dreams! Help me spread the word so Taylor can see this.
"Our love story started at a RED TOUR show in Philadelphia back in 2013. Taylor Swift is a huge part of our relationship. Nothing would make this proposal more special than having her there!
"We have spent countless hours listening to her music together. I can't thank Taylor enough for bringing us closer."
He later revealed: "We were just two swifties that decided to attend a concert together in 2013. We fell in love with each other and almost five years later, I'm going to ask her to marry me where it all started. She is my BEST FRIEND and the love of my life."
After the proposal, he tweeted: "I JUST PROPOSED IN FRONT OF TAYLOR SWIFT IN REP ROOM !!!!!!! Dreams really do come true.
"She called me a baller and said that she is never surprised. She also said we were incredible and to go get married!!!! IS THIS REAL LIFE?!?!"