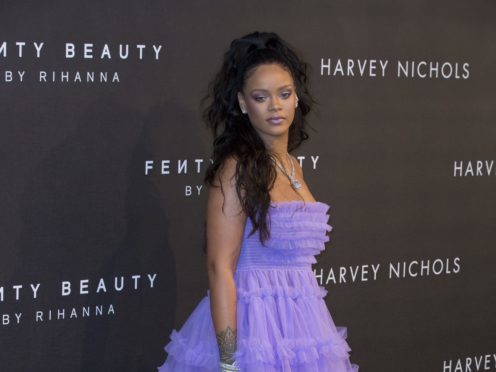 Rihanna has said she hopes she does not lose her curvy hips, bottom and thighs when she returns to the gym.
The singer said she embraces having a more shapely figure and speculated that might be the reason so many other women find her attractive.
She told the latest issue of British Vogue: "You're asking the wrong person. I don't know, maybe it's because I'm 'thicc' now. I don't know.
"I'm about to get back into the gym and stuff, and I hope I don't lose my butt or my hips or all of my thighs. I'll lose some but not all.
"And I think of my boobs, like, 'Imma lose everything, everything goes!' But, you know, it comes with a price.
"You want to have a butt, then you have a gut."
The Barbadian star is the first black woman to appear on the cover of the September issue of the magazine, publisher Conde Nast said.
The issue, widely considered to be the most important of the year, is the first for new editor Edward Enninful, who also styled Rihanna.
Rihanna, whose real name is Robyn Rihanna Fenty, also revealed she is often asked for advice about dating and relationships, saying: "I think a lot of people meet people and then they're dating the idea of what the person could become, and that person never shows up and then they're just mad disappointed.
"A person can always get better, they can always get worse, but you've got to be fine with what you met them as."
She also spoke about how selective she has to be about the people she surrounds herself with, saying: "I'm very picky about friends. I don't like to open myself up to everyone and so when you find people who are great and loyal, you don't want to let go of that. I've been out here on my own since I was a teenager, so these people become like your family."
The full feature is in the September issue of British Vogue, available on digital download and newsstands on August 3.