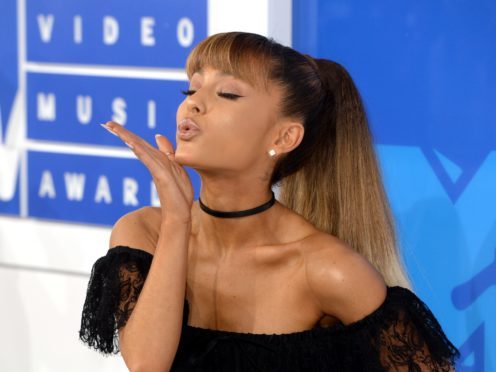 Ariana Grande will appear on Carpool Karaoke with James Corden on August 15.
The American singer, 25, announced the news on Instagram.
Alongside a picture of herself and The Late Late Show host Corden, she wrote: "‪yeee ! imma be on @latelateshow on Wednesday August 15 jus thought u should know #carpoolkaraoke ."‬
On Tuesday, Grande revealed she had injured herself while filming for the show and tweeted a picture of her bandaged hand.
London-born Corden, 39, said Grande's appearance, "might be one of my favourite ever!".
He added: "I can't wait for you to see it. @ArianaGrande is the real deal."
Grande's latest album, Sweetener, will be released on August 17.
Including songs No Tears Left To Cry and God Is A woman, it is Grande's first album since her concert at the Manchester Arena last year was targeted by a terror attack.
Grande has previously appeared in an episode of Carpool Karaoke's spin-off web series along with Family Guy creator Seth MacFarlane, but this will be her first appearance on the main show, which sees Corden drive around – usually in Los Angeles – with celebrities to interview them and sing along with them.
The popular segment, which debuted on his chat show in 2015, has featured the likes of Adele, Sir Paul McCartney, Sir Elton John, Justin Bieber, Ed Sheeran and Michelle Obama.