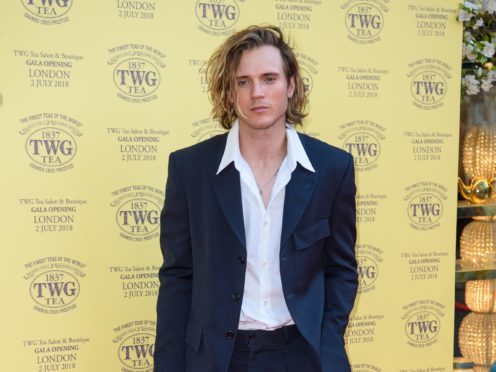 McFly bassist Dougie Poynter's new band INK have announced they are cancelling a series of UK shows in September due to "uncontrollable circumstances".
The trio, which consists of Poynter, guitarist and vocalist Todd Dorigo and drummer Corey Alexander, had been due to play shows in Glasgow, Newcastle, Manchester, Birmingham and London between September 9-14.
A post on the band's Instagram profile said: "It's with great disappointment we have to inform you that due to uncontrollable circumstances we are going to have to cancel our September headline shows.
"We were so much looking forward to seeing you guys on the road but it is no longer possible at this time. Please accept our apologies.
"We have been working hard in the studio on new music and we can't wait to share it with you. We will be in touch very soon about new tour dates and a release date for the new music, refunds for the shows are available from the point of purchase.
"We really appreciate all your support and we can't wait to hit the road again. Lots of love. Todd, Dougie & Corey (INK.) X."
Poynter announced his new project in March on social media. He wrote at the time: "I started writing some music with some mates of mine. We are called INK because we love Ralph Steadman."
Steadman is an illustrator best known for his collaborations with journalist and Fear And Loathing In Las Vegas writer Hunter S Thompson.
The group released a four-track EP called Heaven in March which drew comparisons from some music critics to indie rock band Interpol.
McFly have been on an indefinite hiatus since 2016. In a twitter post that came as INK were unveiled, the group said: "We as McFly just want to say how much we support Dougie and wish him well with his new band INK.
"Even though we are all working on solo projects in 2018, McFly are still looking forward to working on a new record some time in the future."