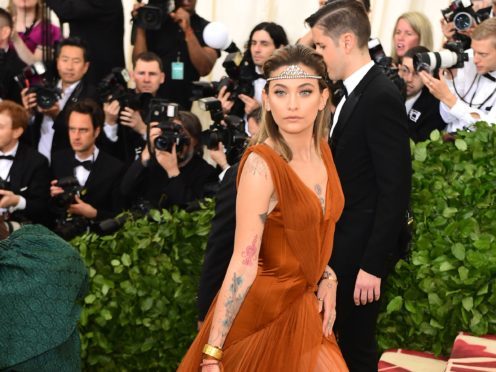 Paris Jackson has said she was terrified as her grandmother came to see her perform with her band for the first time.
The 20-year-old daughter of late King of Pop Michael Jackson has started her own music career in a group called The Soundflowers, and at the weekend performed in Los Angeles at a benefit for F–k Cancer.
She posted a picture on Instagram from after the Canyon Sessions show, revealing that her 88-year-old grandmother, Katherine Jackson – Michael's mother – was in the audience.
She said: "F***. i can't believe my grandma made it to our second live show ever. and she actually liked it!?!!!
"i was shitting my pants.
"i love you so much grandma. i'm so happy we got to play for you and to play for such an incredible cause. @thesoundflowers @canyonsessions@austinbrown #fcancer."
Paris formed the group with musician and singer Gabriel Glenn.
The pair also shared some performance clips on The Soundflowers' Instagram page.
One song was titled Geronimo, which Paris said she "wrote in high school / rehab".
Paris has previously spoken of her battle with depression and drug addiction.
She was 11 when Jackson died following an overdose of the anaesthetic propofol in 2009.
Katherine Jackson's husband Joe Jackson died in June this year at the age of 89.