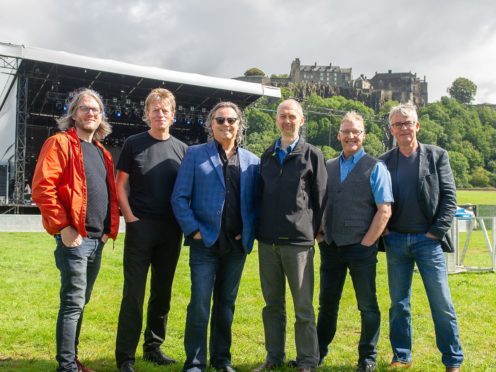 Runrig have paid tribute to their legion of fans as they prepare to bring down the curtain on 45 years of performing.
The Celtic rockers will play to a total crowd of 47,000 at two farewell concerts in Stirling on Friday and Saturday.
The six-piece added a second show after the Last Dance became the UK's fastest-selling concert last year.
Fans will hear the classic Loch Lomond played live by the band for the last time at the City Park against the backdrop of Stirling Castle.
Vocalist Bruce Guthro said: "I think we're ready. I think we're very proud of what we've accomplished and we're ready to give Scotland the show of a lifetime."
The Canadian, who has been touring with Runrig for 20 years, said of his time with the group: "All of it has been special. It's almost impossible to pick certain highlights – it's just been a great journey.
"The fans are are a family unto themselves and they are without question the driving force behind this band."
Since forming on Skye in 1973, Runrig have produced 14 studio albums and performed at Edinburgh Castle, the Royal Albert Hall and in New York's Times Square.
They are hailed for their contribution to Scottish music, the Gaelic language and Scotland's cultural identity.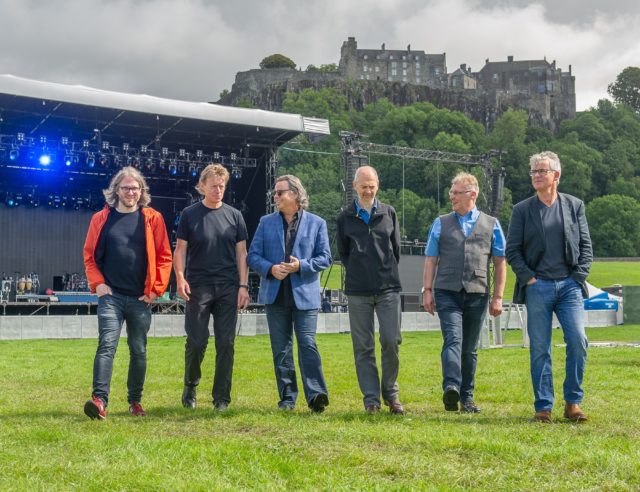 Founding member Rory MacDonald said it is a love of performing that has kept the group going through the decades.
The bass player said: "We've tended just to go from album to album, we've never had a grand plan, or the idea we're going to take over the world – none of that stuff.
"Very early on, maybe after the third album, we knew very much that this was what we wanted to do with our lives. It wasn't for fame or fortune, it was just that we loved playing music and playing together.
"We've always had that sense of being comfortable with what we're doing. That's the way it has worked for us."
Guitarist Malcolm Jones added: "If you'd said then that 45 years later we'd still be doing this, you'd have thought no way, not a chance."
Jones said the Last Dance marked the end of an era for the band but other projects would continue, including looking after the group's legacy.
Keyboard player Brian Hurren admitted there has been nerves ahead of the final concerts.
He said: "I would say it's unlike any other show I've experienced with the band. I've had sleepless nights and I've had elation and excitement, sadness – everything. It's been an incredible journey.
"There are a lot of fans that can't get to see us because they're in Australia or places that are just too far away, but they have been trying to make it over for this show, which is amazing."
Meeting the band ahead of the concerts, Scotland's Deputy First Minister John Swinney thanked Runrig for their "extraordinary contribution" to Scotland's cultural life.
He tweeted: "A very special privilege to thank @Runrig1973 on behalf of @scotgov for all they have done to strengthen Scottish traditional music, the Gaelic language and Scotland in 45 years of amazing music.
"They have been such an important part of Scotland's incredible journey."
Mr Swinney's SNP colleague Pete Wishart MP formerly played keyboards for the band.
Stirling Council Provost Christine Simpson said: "This is an absolutely wonderful event for Stirling and it will really help put the city on the map for hosting major events in future.
"It is pleasing to hear that so many of our hotels, restaurants, shops and local businesses are doing a roaring trade off the back of this prestigious event attracting 45,000 visitors to Stirling.
"It is anticipated that Runrig's farewell concerts will generate a £7.25 million boost to the local economy, which is always welcome."