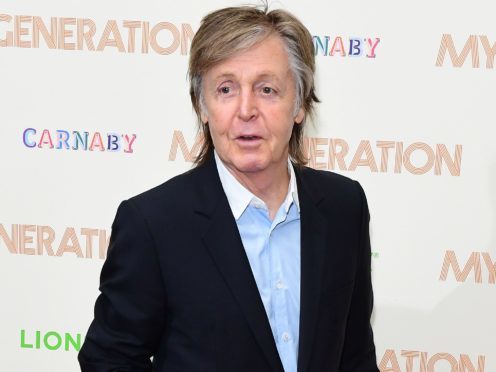 Sir Paul McCartney has told of his belief in a "higher" entity – and says he once came face-to-face with God.
The Beatles star said the experience – which came after he had taken drugs – had given him the "sense" that there was "something higher".
Speaking to The Sunday Times, he said: "I once took a drug, DMT… And I saw God, this amazing towering thing, and I was humbled."
Describing the encounter as a "clue", rather than a life-changing moment, he added: "It was huge. A massive wall that I couldn't see the top of, and I was at the bottom. And anybody else would say it's just the drug, the hallucination, but… we felt we had seen a higher thing."
Dimethyltryptamine – or DMT – is a naturally occurring psychedelic that is often inhaled through a pipe, with many users reporting out-of-body experiences and "spiritual" insights.
The 76-year-old singer, who is due to tour his new music, also told the paper of the moment he believed his late wife Linda had "come back to give me a sign" after her death.
Describing seeing a white squirrel in the country, he said it was a "great moment", and added that he had allowed himself to believe that lost loved ones were "looking down" on him.
Sir Paul, who in July returned to Liverpool to perform in the Cavern Club for the first time since 1999, also spoke of teaching rapper Stormzy how to play the piano.
He told the paper: "He's looking to advance his music. As a rapper, I thought he'd have words down, but there was a piano, so I showed him basic stuff – how you get middle C, make a chord, a triad and, just by moving that, get D minor, E minor, F, G, A minor, and how that's enough for anyone."
Sir Paul's Freshen Up tour, which kicks off in Canada this month, will be the musician's first outing following the release of his new studio album Egypt Station, which is due to be unveiled on September 7.
The UK shows at Liverpool's Echo Arena on December 12, the SSE Hydro in Glasgow on December 14 and London's O2 on December 16 are the star's first in the UK since his Out There tour in 2015.