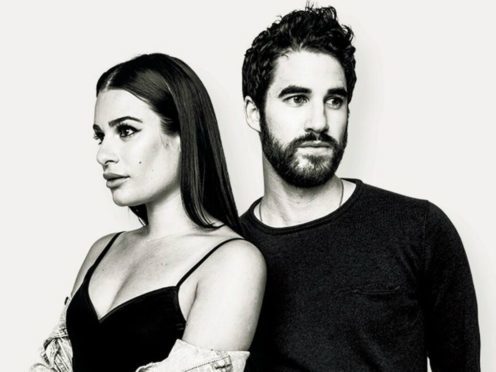 Former Glee stars Lea Michele and Darren Criss will bring their LM/DC tour to the UK and Ireland later this year, it has been announced.
The actors and musicians have been playing shows across the US together with a set that consists of songs from the award-winning teen TV series as well as their own material.
Michele and Criss, who played characters Rachel Berry and Blaine Anderson, will open in Dublin on November 29 before arriving in the UK for December dates in Brighton, London, Glasgow, Manchester and Birmingham.
The duo told the Press Association they were excited for the first British shows since the Glee Live! In Concert! tour in 2011.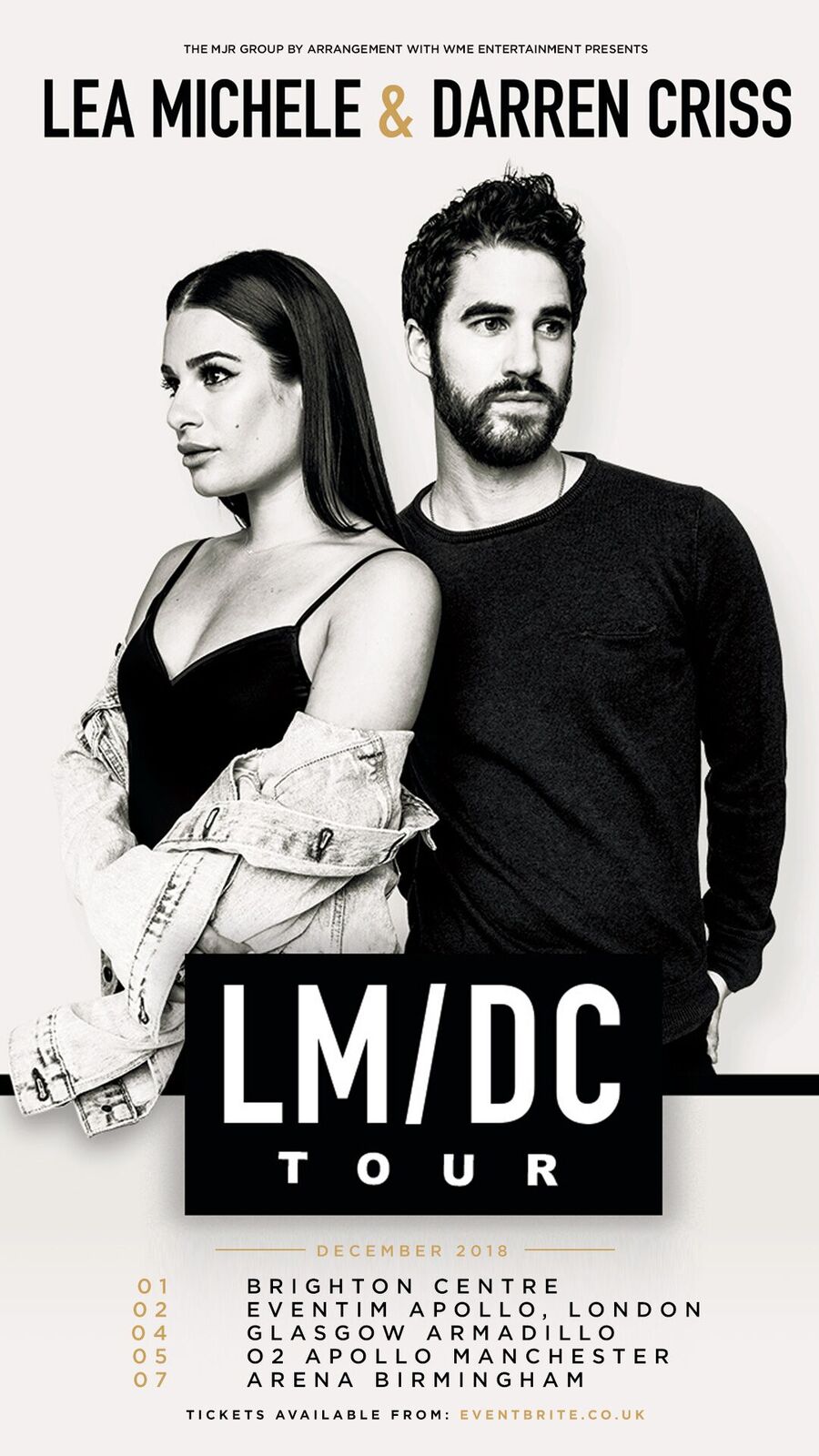 Michele said: "This was so important to us from day one when we started to think about doing a tour together. We wanted to make sure that getting an overseas leg was on the books for us.
"We've been so lucky to have such incredible support from all our overseas fans, especially in the UK.
"When we first played in America, everyone who came from London and Ireland was asking: 'When are you going to come to see us?'
"So we worked really hard to make these shows possible and to get over there and just say thank you."
Criss revealed he was looking forward to playing in Scotland for the first time and returning to Brighton, which he described as "one of my favourite towns".
He said: "You better believe that I'm going to be out every night. It's a work vacation.
"The UK has a proud history of places to drink that I'm sure I will be frequenting on a strictly touristic point of view! It's for cultivating my British history.
"Drinking aside, there is so much rich history to see and things to do. If you're going to go across the pond you may as well soak it all up."
Since appearing in Glee, Criss has played killer Andrew Cunanan in The Assassination of Gianni Versace: American Crime Story.
Michele has pursued a solo music career with her debut album Louder landing in the top five on the US Billboard chart.
The stars said that they were grateful to be able to move on from Glee, but they enjoy honouring their experiences on the show during their tour.
Michele said: "Darren and I were always branching out, even while we were doing Glee.
"Doing shows where we played characters that were extremely different was not an easy task, but I feel we have both done a really good job of continuing our careers.
"That being said, we both really respect our experience on Glee and know if it wasn't for that we would not have the platform we have now."
Criss added: "Being in Glee was a huge transition for me. That was playing a new part and acting like a totally different person.
"People ask me about Versace and what a crazy jump that must have been. But it's always a crazy jump.
"The name of the game for me is versatility. That's what's cool about this show, it highlights this versatility."
Tickets for the UK and Irish dates of the LM/DC tour go on general sale on Friday.