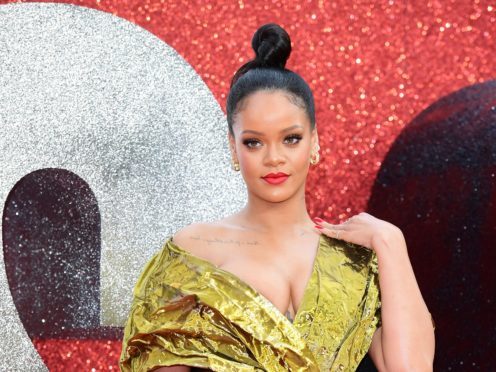 Model Slick Woods has thanked her "multifaceted, immortal boss" Rihanna after she walked in her show while heavily pregnant.
Woods, 22, modelled the singer's Savage X Fenty underwear range at New York Fashion Week and, according to reports, went into labour shortly afterwards.
Rihanna has now shared a thank you note from the model on Instagram, which said: "Dear Rih, I met you during the Fenty Puma Season 2 show in Paris – it was my first time out of the country. I always thought your s**t was made for me, and I wanted nothing more than to model for you, so hearing that I was cast in your show had me ecstatic.
"That you continued to use me was just surreal – business turned family real quick.
"You introduced me to a more mainstream level of exposure. I was famous for all of the wrong reasons before. People loved the idea of Slick, but you gave me countless platforms to let people actually fall in love with who I am.
"You made inclusivity cool, and that's revolutionary.
"Now people are putting money toward inclusion, rather than putting money toward a certain supremacy."
"It's a beautiful switch in pace," she said.
Woods, whose real name is Simone Thompson, said Rihanna had her loyalty "until the end of time".
"My gratitude for the growth, love, and support you've put in my life will never subside," she said.
"You are a true angel and the most multifaceted, immportal boss I've ever met.
"I'm so thankful for you.
"But you knew dat."
Rihanna, 30, captioned the post: "I love you soooo much! Thank you for these beautiful words from your open letter in @allure !!!
"You have been just as significant to my platform sis! And you bout to knock motherhood out the park!"
After the Fashion Week show last week, Woods posted a picture from the event on social media.
"Lewk, 14 hours of labor, and A king is born," she said.
"This is the face of a WOMAN IN LABOR."