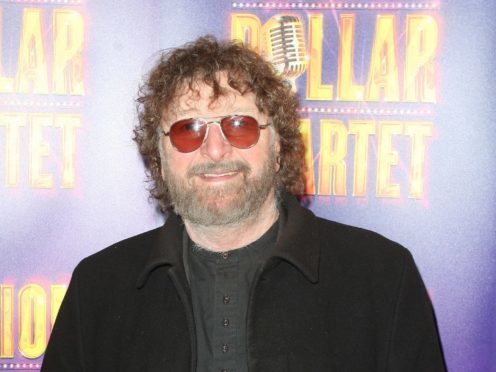 The family of late musician Chas Hodges have emphasised that the star had recovered from cancer and he would have wanted to give hope to patients still suffering with the disease.
In a statement shared on the official Chas and Dave Twitter profile Hodges' relatives and his musical partner Dave Peacock said that doctors had ruled that Hodges died from pneumonia.
A statement issued on Saturday morning announcing Hodges' death had previously confirmed he had recently received successful treatment for oesophageal cancer.
The message on Tuesday read: "Chas' wife Joan, his children and Dave have been overwhelmed by the many thousands of messages of love and support and would like to thank everyone for those.
"For the record, we would like to clarify that Chas did not die of cancer. The doctor's final diagnostic was pneumonia and the cancer was under control at the time of death.
"We feel this is important to state as Chas wanted to bring comfort and hope to people suffering with cancer through his own experience with the disease, and it would mean a lot to him that the hope remains."
English pop-rock duo Chas and Dave were known for singing in cockney style accents. Hodges played piano and guitar and shared vocals with Peacock.
They had a string of hits, including Rabbit, Snooker Loopy and Ain't No Pleasing You.
Comedian Sir Lenny Henry was among those paying tribute to Hodges, writing on Twitter: "What a shame. When they were on Tiswas they were always kind, respectful and played live. RIP Chas."
Radio DJ Jo Whiley tweeted: "Oh no. This is the saddest news. Chas was a lovely lovely gentleman & our Maida Vale Xmas show was one of my absolute favourite shows. Much love to his family, close friends & Dave."
Peacock paid tribute to his "fabulous mate", who he had known for 50 years.
He told BBC News: "All he wanted to do was play music. He just couldn't stop, even when he was eating his dinner he'd be humming a tune.
"When he was having chemotherapy they couldn't believe it – he even wrote a song while he was having chemotherapy in the hospital."