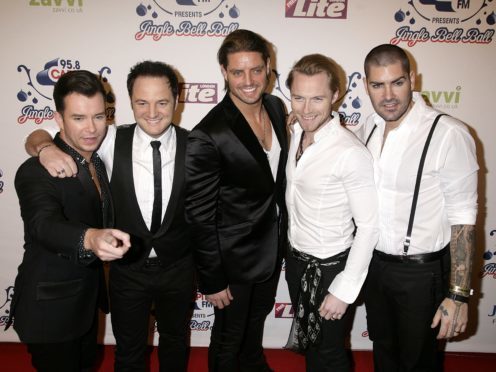 Boyzone star Ronan Keating has paid tribute to his "wingman" Stephen Gately on the anniversary of his bandmate's death.
Irish pop star Gately died of natural causes at the age of 33 on October 10 2009 at his holiday home in Majorca.
In an emotional message on social media, Keating wrote: "I hear your laugh every day bro. That wicked sense of humour still gets me through.
"Thank you for the friendship. Can't believe 9 years have passed. Miss ya Bro your song will last forever. #Wingman #Brothers #Love."
Along with the message, Keating shared a picture of his tattoo in tribute to Gately, bearing the numbers 76 09, referring to Gately's years of birth and death.
Boyzone star Shane Lynch posted a picture of himself hugging Gately on Instagram, bearing the words: "When someone you love becomes a memory, the memory becomes a treasure."
Band-mate Keith Duffy said in a social media post: "There's not a day goes by where I don't remember a wonderful memory of times spent with this beautiful beautiful man.
"I miss you Steo."
Gately, Keating, Lynch, Duffy and Mikey Graham rose to fame in the Irish boyband in the 1990s, selling millions of albums and releasing hit singles including Words, A Different Beat and No Matter What.
The group has continued as a four-piece in recent years, and will officially release a farewell album called Thank You & Goodnight later this year.
The album will feature a song in tribute to their late band-mate, a reworking of a demo Gately recorded in 2002 and which includes his vocals.