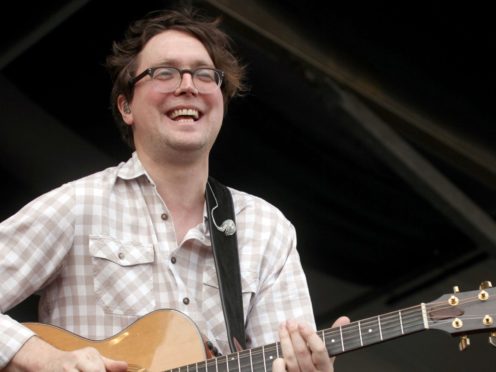 Gomez singer Tom Gray says major record labels are no longer investing in developing new artists.
The vocalist and guitarist was speaking to MPs on the Digital, Culture, Media and Sport Committee about today's music scene.
"The major labels used to have development deals. You could go to them and they'd give you £5,000, and you could buy a van and drive around and you could get better, and they could have first refusal," he said.
"Those kind of deals completely disappeared when the record industry was on its knees in the mid 2000s and have never come back."
There is "a lot more money" in the industry now but it is not going into development, he added.
In the digital age, the bigger labels are just waiting to see "if something pops up", scanning to see who has a "million visitors on Instagram".
He said: "The idea of long-term investment in their own pipeline has more or less disappeared.
"They gave you money – which performers eventually had to pay back – to go and play losing gigs around the world, to get in front of people, because they recognised unless you got in front of people you didn't have a chance, and that's gone.
"All the risk is now taken by the young performer. Everyone else further up the food chain has reduced their risk to almost nil. That's really problematic."
He said that there is a bias towards London when it comes to up-and-coming artists.
"I do worry about some kid in the Black Country, in some small town, saying, 'I want to be involved in music'. There's no evidence that that's in any way real for them."
While he emerged on the scene with many working class musicians, now around "80% of the musicians I meet come from private education", he said.
He said of venues where new performers can tour: "Most of our arts funding goes to the opera. It doesn't go to building these type of venues across the country."
DJ Target told the committee new artists were not getting a chance to hone their performance skills in the digital age.
They suddenly discover their "stage performance is terrible because they've had no physical experience of getting in front of people."