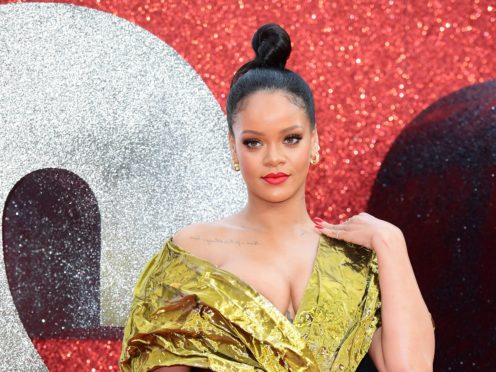 Rihanna has joined the list of celebrities to object to Donald Trump playing their music at his "tragic" rallies.
The 30-year-old pop star reacted after the US president played her 2007 hit Don't Stop the Music at an event in Chattanooga, Tennessee, on Sunday ahead of Tuesday's mid-term elections.
Replying to a journalist on Twitter who revealed the track had been played while aides tossed free T-shirts into the crowd, Rihanna said: "Not for much longer … me nor my people would ever be at or around one of those tragic rallies, so thanks for the heads up philip!"
Rihanna had hours earlier endorsed Andrew Gillum, the Democratic candidate for the governor of Florida.
She told her 66 million Instagram followers: "You have the opportunity to make history this election. The US has only had four black governors in its entire history, and we can help make #AndrewGillum the next one and Florida's first!
"If you're tired of feeling like you don't matter in the political process, know the most important thing you can do in supporting a candidate is finding someone who will take on critical issues such as: making minimum wage a livable (sic) wage, paying teachers what their worth, ensuring criminal justice reform, making healthcare a right, and repealing Stand Your Ground.
"That's a platform we MUST support."
Rihanna is the latest celebrity to object to Mr Trump using their music. Last week rapper and producer Pharrell Williams issued a cease-and-desist notice after the the president played his song Happy hours after a mass shooting at a synagogue.
Last month, Prince's estate warned the president about playing the late pop star's hit Purple Rain at his rallies.
Aerosmith frontman Steven Tyler filed a cease-and-desist letter after the president played his song Livin' On The Edge at a rally.
The Rolling Stones also took issue with Mr Trump using their music after he played Start Me Up at an event.