Google data suggests Brits are already getting in the Christmas spirit, with searches for festive songs spiking sharply since Halloween.
The search giant said it had already seen the start of the annual spike in interest for the term "Christmas songs", and said Jingle Bells topped the list for searches in the United Kingdom.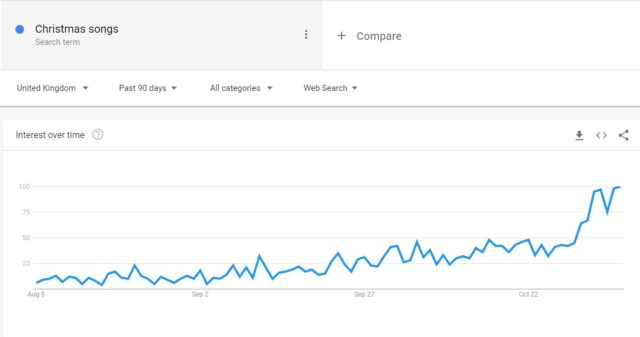 According to Google, the 10 most-searched Christmas songs since 2004 are as follows:
1. Jingle Bells (various)
2. Fairytale of New York (The Pogues featuring Kirsty McColl)
3. Last Christmas (Wham!)
4. All I Want For Christmas Is You (Mariah Carey)
5. White Christmas (Bing Crosby)
6. Silent Night (various)
7. Merry Christmas Everyone (Shakin' Stevens)
8. Winter Wonderland (various)
9. Santa Baby (Eartha Kitt)
10. I Wish It Could Be Christmas Everyday (Wizzard)
Google said it had seen an increased volume of search traffic for "Christmas" each year since 2004.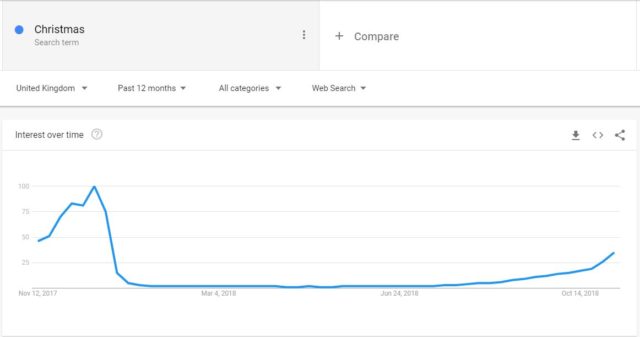 The company said it was difficult to pinpoint a date at which people typically start searching for Christmas songs, but data from its Google Trends dashboard suggests it started to increase slowly from late July this year.