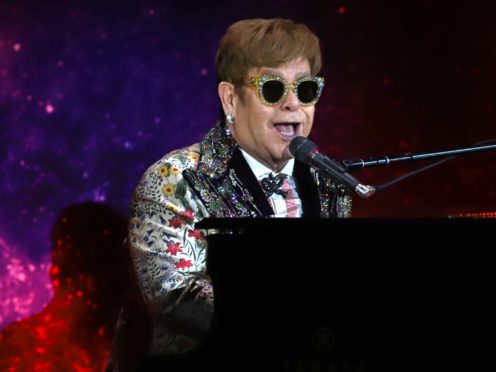 Many fans of Sir Elton John have been left addled over the price of the tickets for his farewell tour.
Sir Elton will bring his Farewell Yellow Brick Road tour to the UK for two dates in 2019 and a string of shows in 2020, and tickets went on general sale on Friday for the dates in two years' time.
Fans took to Twitter to share their delight at scoring the hotly-anticipated tickets, with many thrilled to have landed them despite the cost.
However for some they were too expensive, with one writing: "The cheapest Elton John tickets left are total £102 wow just shoot me."
Another shared a screengrab of the ticket prices for the 2019 Cardiff date, and wrote: "F*** that for a laugh. That's each ticket too!"
The image showed platinum tickets available for between £480 and £520.
"elton john tickets are so expensive my bank account hates me enough as it is so i can't justify these prices," one fan wrote, while another added: "I wanted Elton John tickeys but they're way too expensive. Lol."
One write directly to the star himself: "@eltonofficial my sister tells me she has got me & her tickets to see you in 2020 I was pleased till she told me the price.
"Seriously. I know you have 2 children to feed and this is paying for your retirement but £345 for 2 tickets in an arena not a stadium is a bit excessive."
But she added in a second message: "PS: you are a legend and I am excited honest."
Quipping about both the price and the fact the tickets are on sale for shows in two years, one fan wrote: "Lads, you'd want a mortgage to go see #EltonJohn.
"It's good of them to give people two years to save back the price of the ticket anyway."
"What an absolute joke! Tried to buy #EltonJohn tickets & I am NOT spending over £100 for just ONE ticket for the most rubbish seats in the o2," one fan fumed, calling it an "absolute con".
But for a large number of Sir Elton fans, they were happy to spend their money on the concerts.
"Whoop!! Got my Elton John tickets, even if they did cost a fortune!!!" one wrote.
Another wrote: "Elton John tickets have just killed my bank account but my mum now has the best surprise Christmas present."
One enthused: "GOT ELTON JOHN TICKETS AKA BEST DAY OF MY LIFE."
Sir Elton kicked off his goodbye tour in America in September, and will continue to perform in more than 300 shows across the next three years.
Earlier this year, the 71-year-old musician announced his farewell world tour after deciding to bow out of live performing to spend more time with his children.
The pop music star – known for a plethora of hits including I'm Still Standing, Rocket Man, Goodbye Yellow Brick Road, Candle In The Wind and Your Song – said his "priorities have changed", and his two sons with husband David Furnish, Elijah and Zachary, had transformed their lives.