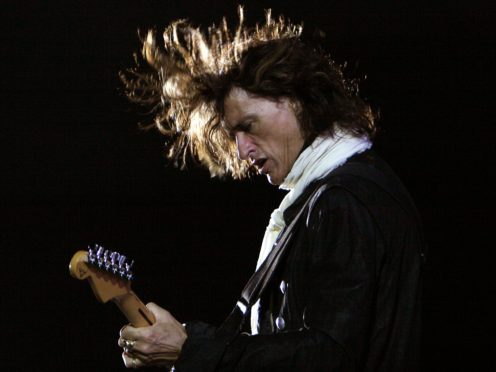 Joe Perry has cancelled his autumn tour to take time off after recently being taken to hospital with breathing problems.
The Aerosmith guitarist's publicist said in a statement on Tuesday the 68-year-old will take the rest of the year off.
He had expected to return to the road starting on November 30 through to December 16.
Perry felt short of breath after a guest performance with Billy Joel at Madison Square Garden in New York.
Paramedics backstage gave Perry oxygen and used a tracheal tube to clear his airway before taking him to the hospital.
Perry had joined the 69-year-old Joel on stage for a rendition of Aerosmith's Walk This Way.
Perry said he apologies to fans who planned to attend his shows. He expects to return next year.