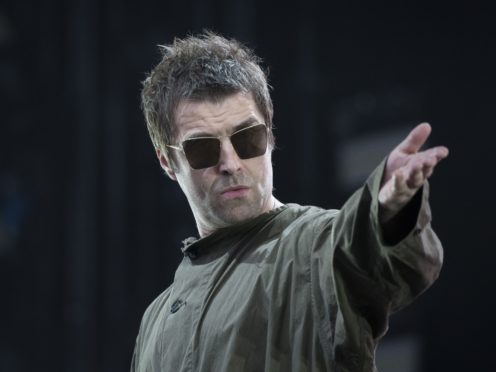 Liam Gallagher says he is "proud of staying alive" in a first-look trailer for his new documentary.
The former Oasis rocker's film, As It Was, tells the story of his career, from his heady days in the indie rock band through his personal troubles, and the creation of his debut solo album, As You Were.
The documentary is described by distribution company Altitude Films as an "honest and emotional" account of the rock star's life, and how he strips himself bare and "risks everything to make the greatest comeback of all time".
In the first clip from the film, Gallagher is seen preparing to perform at a solo show in Manchester 2017, shortly after the release of his solo record.
He says: "I'm not doing this to be more famous, I'm f****** famous enough. I'm not doing it for the money. I joined a band because I love music.
"I know how f****** great I am, and I know how shit I am.
"I'm proud of staying alive, man; being here, not becoming a casualty.
"Not letting the bastards get you down when all the people who have written you off who were sitting there for the last 10 years – 'Ah, he's definitely going to be dead now, he's definitely going to blow his brains out or have a drug overdose'."
He adds: "They've got all those press headlines waiting, but I don't think it's gonna happen, lads. I think I'm gonna stick it out."
In February, Gallagher said his brother and former Oasis co-star Noel threatened legal action if he used any footage of himself singing the band's songs in the documentary.
The warring siblings have been estranged since the hugely successful rock group broke up in 2009 after years of infighting finally took their toll.
Oasis were formed in Manchester in 1991. Their debut album, Definitely Maybe, was highly acclaimed by critics and contained the hits Live Forever, Supersonic and Slide Away.
Despite persistent rumours and the pleas of fans, they are yet to reunite.
Gallagher went on to form the band Beady Eye in 2009, although they split in 2014.
Liam Gallagher: As It Was will be released in cinemas on June 7.