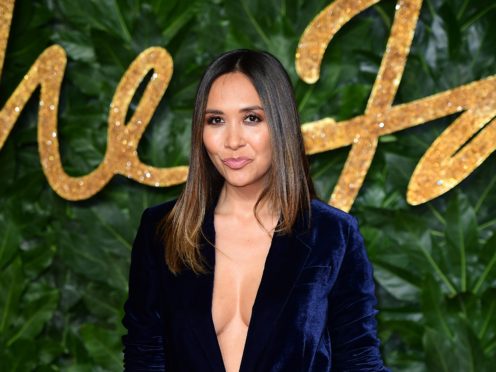 Myleene Klass has said that her partner Simon Motson "loves" seeing her pregnant, and that he will probably want her to have another child again soon.
The singer and radio host, 41, is around six months pregnant with her third child, her first with Motson.
Klass has also said that she likes being with somebody who is not intimidated by her success and her ability to earn money.
Klass told Fabulous magazine: "Oh my god, he loves me pregnant. If Sim has his way, we'll have another one immediately.
"I mean, I always wanted a big family. He wants a big family. Nobody will ever invite us anywhere ever again!"
Klass has daughters Ava, 11, and Hero, eight, with ex-husband Graham Quinn.
PR executive Motson, 45, also has two children from a previous marriage.
Klass has previously said that she struggled in the years after security manager Quinn left her six months into their marriage following their 10-year-relationship.
But she said that Motson, whom she met on a blind date four years ago, has changed her life, because she "hadn't a clue before what love looked like".
"I remember I used to long for sleep, but not because I needed to sleep, I just needed peace," she added.
"I didn't want aggro, the worries, the wondering, the second-guessing myself all the time. Horrible."
Klass, who rose to fame on Popstars in 2001 and was one-fifth of the band Hear'Say before carving out a career as a classical musician and broadcaster, said that she and Motson are "best friends who f***", and that they have a "very open and honest relationship".
"That's all I've ever wanted, but I never knew it was possible. I never knew to wish for him."
She added: "It's nice to meet a man who's not intimidated by what status I have or the job I do or my earning potential. It's not something we discuss."