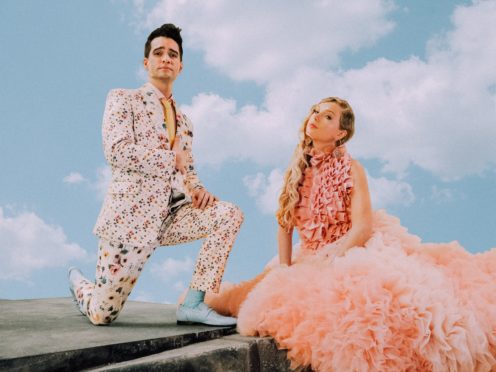 Taylor Swift has confirmed the kitten featured in the video for her latest song ME! is in fact hers.
The new arrival joins Swift's other two cats Meredith Grey and Olivia Benson, named after characters from the TV series Grey's Anatomy and Law & Order respectively.
The Reputation star, 29, is famous for her love of her pets, who feature heavily on her Instagram and Twitter feeds.
She confirmed the new arrival with a picture posted to Twitter but did not reveal its name.
Swift captioned the image: "And then there were three…"
ME! is her first music since the 2017 album Reputation and featured Brendon Urie of Panic! At The Disco.
The kitten made its debut during the high-energy video for the song, in which Urie produces the kitten from his suit jacket.
The four-minute video, directed by Dave Meyers, features Swift in a variety of colourful outfits while the song's chorus contains the lyrics: "I'm the only one of me/Baby, that's the fun of me."
In the hours after the track's release, fellow country superstar Keith Urban tweeted his congratulations.
He wrote: "HELL YESSSSS! You rise up – you do it ALL THE TIME! CONGRATS!!!!!!!!!"
The husband of Nicole Kidman signed off the message with his initials.
Shortly before releasing the song, Swift appeared on US TV network ABC to preview the track.
There was no word on whether it heralded the arrival of a new album.