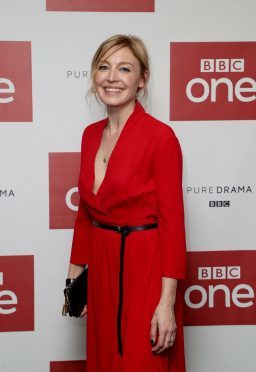 Actress Juliet Rylance has called on screenwriters to devise better roles for women in gangster shows.
The star, who plays Rebecca Harper alongside James Norton's Alex Godman in McMafia, said it was time to break free from the tradition of female characters being portrayed as mostly "vulnerable" or "sexualised".
Days ahead of the show's launch on New Year's Day, she told Radio Times magazine: "You don't usually get good female parts in gangster scripts — or any scripts really.
"You're vulnerable and weak, or sexualised, or you'll be the strong one — but real women are all of those and more. Screenwriters need to wake up to that."
But she commended the creators of the gritty eight-part drama, based on Misha Glenny's 2008 account of the Cold War's effect on crime and illegal smuggling, for awarding her character "all those things".
Best known for her stage roles across the UK and US, the 38-year-old, stepdaughter of Oscar-winning actor Mark Rylance, said her latest part was helping her become more used to appearing on screens.
"I'm starting to feel comfortable in front of the camera… but it's taken a long time," she said.
Norton, meanwhile, confessed that researching for his role opened his eyes to the reality of organised crime.
He said: "I was aware that there are components in my smartphone that are unethically sourced, but I didn't know how deeply criminals are involved.
"All our lives are in some way affected by this corruption – the food, the petrol, the minerals in your phone mined by children in the Third World – even if you aren't aware of it.
"But I've still used my phone every single day, which is probably not a great example to set."
The Grantchester star also pushed back continuing rumours that he could be next in line to take the James Bond baton.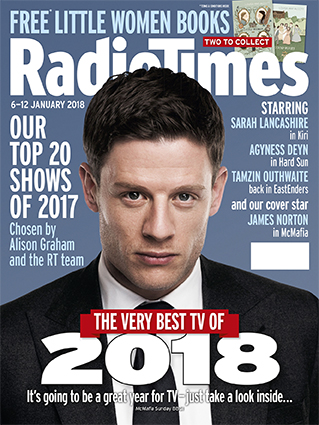 "It's really humbling and flattering, but to have my name next to the likes of Tom Hardy and Michael Fassbender is just mad," he said.
"If you're thinking of putting a bet on me, keep your money in your pocket."
:: McMafia airs on BBC One at 9pm on January 1. Radio Times is out now.