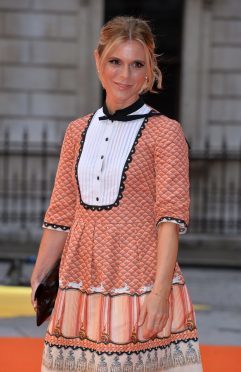 Emilia Fox has hinted towards love at last for her character Nikki Alexander in the next series of Silent Witness.
The actress, who has been at the heart of the long-running crime drama since 2004, said she asks creators every series whether romance is on the cards for her forensic pathologist character – and her pleas have finally been answered.
She will return to screens for the show's 21st series in January, following last season's tense finale that saw her buried alive.
"Nikki has not had a relationship for many, many years, which is often commented upon," said Fox. "After being brought down by what happened in Mexico, I wanted her to find a way to love life and appreciate life.
"We couldn't ignore that there was trauma to begin with, but then something happened in her life where she meets someone and you actually see Nikki smiling."
She continued: "I do (feel that Nikki deserves love) and I ask so often. Every new series I say, 'Does Nikki find anyone this year?'"
Nikki's special interest will arrive in the form of Matt Garcia (Michael Landes) during a murder case that will bring the UK Home Office into close contact with the US Embassy.
Explaining how the characters meet under "dire circumstances", Landes said: "Then they fall in love. It's funny because it's part like crime and then there is part a (Love Actually writer) Richard Curtis movie."
Audiences will also delve deeper into the personal life of fan favourite character Clarissa Mullery (Liz Carr) who will play a key role in a plot centred on disability.
"You probably actually get an overdose of Clarissa," Carr joked.
"In one episode I go out more than I did in the previous five years. They've given me a new wig, a better wardrobe and a storyline."
She said of the tale: "I think it will be interesting because it is around disabled people coming into the storyline about care homes… it touches on all of us.
"People have often loved my character for not having anything to do with disability… apart from the fact that I wheel into every scene. Often the show is praised for that and should be.
"This is one where it is actually relevant that somebody coming from this point of view is confronted by a storyline around disability. I think it's going to be quite hard for the audience because I get right into the heart of (it) in a way that Clarissa never has before.
"But I'm proud of it and I think it is going to be quite brilliant and quite shocking."
:: Silent Witness returns to BBC One at 9pm on January 8.