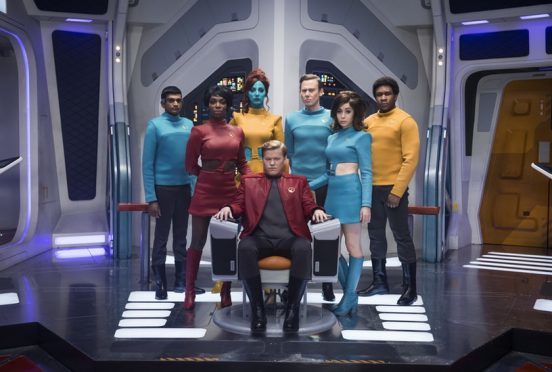 Fans were blown away by the fourth series of Charlie Brooker's Black Mirror within hours of its release.
The full six-part run was released on Netflix on Friday, sharing a fresh collection of chilling dystopian tales inspired by real-world developments.
The standalone stories include USS Callister, ArkAngel, Crocodile, Hang The DJ, Metalhead and Black Museum.
Viewers who rushed to watch the new episodes straight away took to Twitter in awe.
Among them was actor David Harbour – star of the online streaming service's hit show Stranger Things – who posted: "What have you done to me @blackmirror , so so so so good."
The show's official account replied: "Monkey loves you."
One fan posted: "Just finished the first episode!! Itsssss insane!!!!" while another added: "IT IS SO GOOD OMG!!!!!!"
"Only finished the first episode and I can't even wrap my mind around how brilliant it was," posted another. "My God. What a gift it is for cast and crew to work on this show."
Also making their way through the series, one person commented: "I have only watched USS Callister so far and I LOVED IT! What an ending! I can't wait to watch the other episodes!"
The release of the show comes days after Brooker posted a recommended order to watch the episodes in, even though the individual stories do not strictly relate to each other.
Among fans choosing to apply the advice, TV comedian Sanjeev Bhaskar posted: "I'm watching them in this very order. To do otherwise would mess with my head more than the show already does."
But the freedom of choice proved too much for former The Great British Bake Off star Benjamina Ebuehi, who wrote: "Black mirror is finally back and I've spent 20mins deciding which ep to watch first."
Black Mirror 4 is available on Netflix, with directors including Jodie Foster, Colm McCarthy, John Hillcoat, Tim Van Patten, David Slade and Toby Haynes.