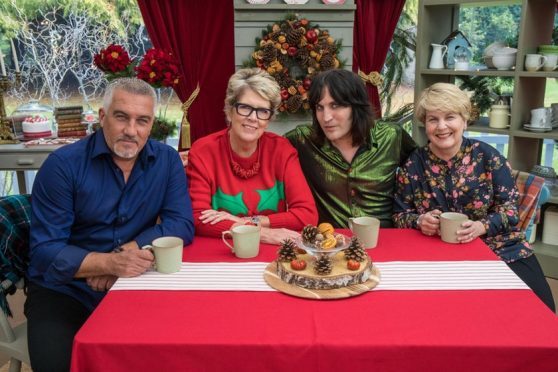 Great British Bake Off viewers joked that it was "too soon" after "bingate" as the contestants on the New Year's Day episode were asked to whip up a Baked Alaska Tart.
The tasty dish became the talk of 2014's series of the much-loved baking show, when one contestant's dessert collapsed.
Iain Watters won the public's sympathy when he discovered that his Baked Alaska had melted after fellow competitor Diana Beard took it out of the freezer.
In a rage, he dumped his creation in the bin and stormed out of the Bake Off tent. Watters later presented the bin to judges Paul Hollywood and Mary Berry and was eliminated from the competition.
So viewers were understandably surprised to see the retro dish back on Bake Off, which has moved from the BBC to Channel 4.
"Just switched Bake Off on and they're making baked Alaska. TOO SOON," quipped one viewer on Twitter.
"NO NO NO I WAS NOT PREPARED. ICE CREAM. BAKED ALASKA (tarts) DID YOU EVEN WATCH IT BEFORE YOU BOUGHT IT C4?!?!? #GBBO #BinGate 2.0," said another.
Another joked: "Baked Alaska time in the #greatfestivebakeoff. No Diana around this time so they should all be safe…#wewillnotforget #bakedalaskagate #GBBO."
One person added a video of a Muppet sticking its head out of a bin and teased: "Alaska Alert on #GBBO! Bins on standby! This is not a drill!"
The festive edition of the show saw a group of former contestants trying their luck in the tent once again. It was won by series seven contestant Rav Bansal.