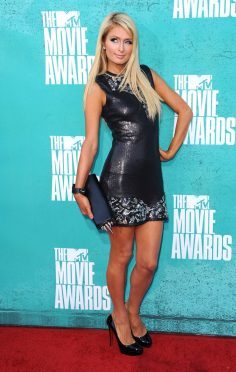 Reality TV star and socialite Paris Hilton has revealed she is engaged to her partner, actor and model Chris Zylka.
US stars Hilton, 36, and Zylka, 32, became engaged at the weekend while on a skiing trip in Aspen, Colorado.
Hilton wrote on Twitter: "I am so excited to be engaged to the love of my life and my best friend. I have never felt so happy, safe and loved.
"He is perfect for me in every way and showed me that fairytales really do exist!"
In a follow-up message, the former The Simple Life star described Zylka as her "best friend and soulmate" and "perfect for me in every way".
She added: "So dedicated, loyal, loving & kindhearted. I feel like the luckiest girl in the world! You are my dream come true!"
Hilton and Zylka, who starred in US drama series The Leftovers, have been in a relationship for around two years after meeting eight years ago.
Hilton told US entertainment magazine People that Zylka got down on one knee on the slopes during their trip, and that she "immediately said yes".
She added that the engagement ring is "so gorgeous and sparkling" and that she was "shaking" as she put it on her finger.