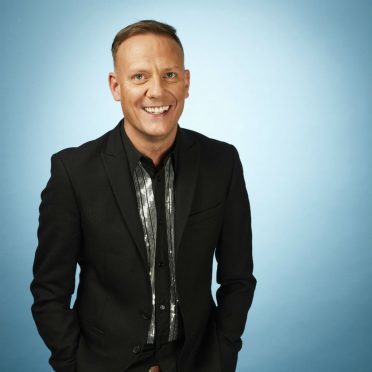 Dancing On Ice viewers have accused Antony Cotton of being "disrespectful" after he talked back while the judges were critiquing his routine.
The Coronation Street actor was listening to the comments after performing on Sunday night's instalment of the ITV show.
When judge Jason Gardiner pointed out a flaw, Cotton bellowed: "Because I can't blooming ice skate."
He then started to urge judge Jayne Torvill: "Come on Jayne give me something nice!"
As the judging continued, Cotton started to laugh loudly, causing host Phillip Schofield to turn to him and joke: "Shush will you!"
Viewers were unimpressed with the actor's behaviour, writing on Twitter that he was "rude" and "disrespectful".
One person tweeted: "Antony cotton he's a bloody diva , he was the same on im a celeb , vote him off his ego is huge and so disrespectful to Jayne."
Another said: "Watching Antony receive that critique was the most uncomfortable thing I think I've ever made myself endure."
"How irritating is Anthony Cotton," asked another.
One person suggested: "The judges are there to judge and you are there to be judged if you cant stand the heat don't go into the kitchen."
Another celebrity is set to leave the show tonight, following a skate-off between the two pairs with least votes.