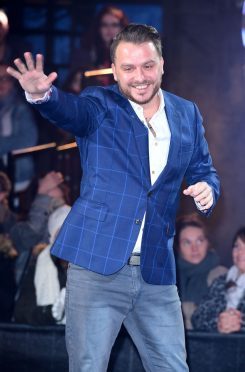 Comic Daniel O'Reilly topped off his Celebrity Big Brother experience by popping the question to his girlfriend moments after stepping out of the house.
The housemate, also known as Dapper Laughs, was the third contestant to be voted out in Friday's cull which also saw Jonny Mitchell and Andrew Brady leave.
His exit was met with cheers – and tears – after he got down on one knee and asked partner Shelley Rae to marry him during his eviction interview.
"Every day I was in the house, I regretted I never asked you," he said as he turned to the 27-year-old beside him.
He then presented her with a pink, diamante-encrusted paper ring and said: "Ginuwine made it for me. We'll trade it in for better paper."
Rae, who recently gave birth to their daughter Neve, struggled to contain her emotion and sobbed into O'Reilly's jacket as he held her.
"I'll double-check with your dad after, alright?" the comedian said.
The 33-year-old was the eighth person to be evicted from the series and said being on the show made him "think of cleaner things".
"It's been a good experience for me and I'm keen to get out there and do some more intelligent humour," he said.
The comic, who faced widespread backlash for his degrading comments towards women in 2014, admitted that he was "the most hated man in the UK at one point".
"I had a chip on my shoulder about the whole thing and the women (in the house) helped me to get it off," he added.
Shane Jenek, also known as drag queen Courtney Act, was the only nominated housemate to be saved by the public in Friday's triple eviction.
Businessman Andrew Brady was the first to face the chop and admitted that his comments towards fellow housemate Ann Widdecombe earlier in the week were "out of order".
The 26-year-old called the former Tory MP a "c***" after she said his family would be ashamed of his play-fighting with Jenek.
Love Island star Jonny Mitchell was the second to leave the "intense" house.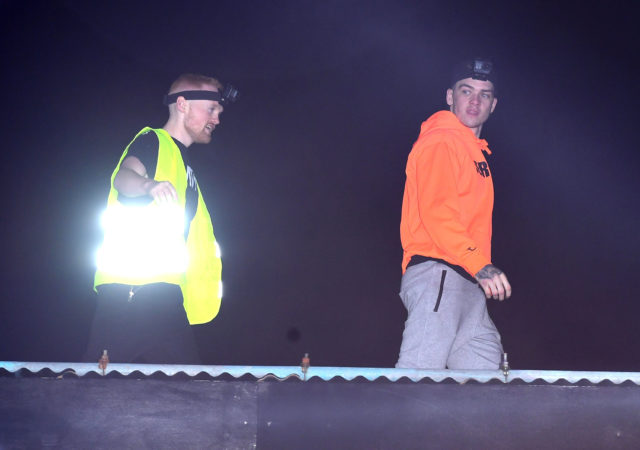 At one point during the night, housemates were left scared as two men tried to break into the house after entering the garden.