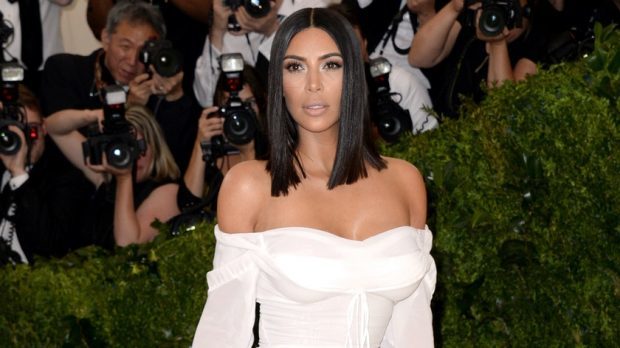 Paris Hilton has been transformed into a Kim Kardashian clone for Kanye West's latest clothing line campaign.
The hotel heiress was dressed and styled to look like the reality TV star for the Yeezy Season 6 campaign.
She is the spitting image of Kardashian in stomach-baring tops and a white blonde wig.
Kardashian, who once worked as Hilton's assistant before hitting the A-list herself, debuted several images from the shoot on social media, calling socialite Hilton "the OG".
Hilton shared one of the images of herself in a skimpy bandeau and low-waisted trousers, strolling down the street with a lollipop in her hand.
"So much fun being a #KimClone in the new #YeezySeason6campaign," she wrote.
Fans first had a glimpse of West's new creations when Kardashian wore some of them out running errands.
He then recreated the paparazzi shots, with Hilton and other stars filling in for his famous wife.
Hilton and Kardashian have been friends for several years.