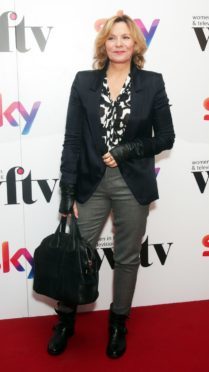 Sex And The City star Kim Cattrall has asked her fans to help spread the word to find her brother, who has been missing for several days.
The actress posted a picture of her "one of a kind" brother Christopher on Instagram and urged people to contact police in Blackfalds in Alberta, Canada if they see him.
Cattrall wrote: "MISSING! This is my brother Christopher Cattrall or Chris as we call him. He has been missing since Tuesday, January the 30th from his home in Lacombe, Alberta Canada.
"His keys, cell phone & wallet left on the table and his front door unlocked. This is not like Chris. He he would never leave his unlocked home without those items nor his 7 beloved dogs."
The 61-year-old said that Chris, aged 55, is six feet tall, weighs 200lb and is of average build, has blue eyes, short brown hair and a goatee beard.
She added that he will likely be wearing a hooded winter coat with black gloves, blue jeans and black winter boots.
She told fans to contact Blackfalds Royal Canadian Mounted Police (RCMP) if he is seen.
"He's a one of a kind brother," she said.
"Help us bring him home safe. Many thanks for reading this."
The actress also retweeted several messages on Twitter, and a grab from the official RCMP Alberta Twitter account with the details of her brother's case.