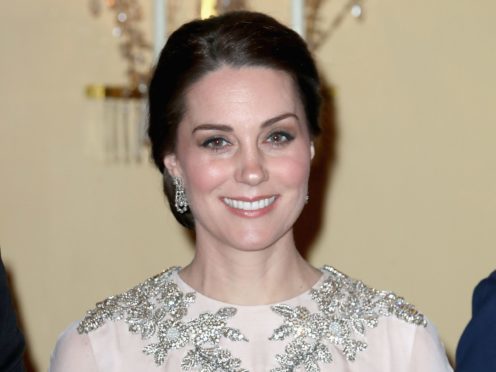 The Duchess of Cambridge has reflected on the importance of "appreciating childhood while it lasts" as she collaborated with the National Portrait Gallery on its exhibition on Victorian photography.
Kate has selected photographs from the London gallery's forthcoming exhibition for its Patron's trail.
The show featuring "breathtaking images" will examine the work of artists who were known as the "giants" of art photography.
Kate, who is an enthusiastic amateur photographer, has written a foreword for the exhibition catalogue in which she discusses her interest in 19th Century images.
"This period in the history of photography has long interested me," she writes.
"As a student at the University of St Andrews, I chose it as the subject of my undergraduate thesis and photographs of children in particular, which feature predominantly within the exhibition, are of real interest to me.
"These photographs allow us to reflect on the importance of preserving and appreciating childhood while it lasts," writes Kate, who is pregnant with her third child.
"Children held a special place in the Victorian imagination and were celebrated for their seemingly boundless potential.
"This notion still rings true for us today and it underpins much of my official work and the charities I have chosen to support, and, indeed, my role as a mother of a young family."
Kate also says that Queen Victoria and Prince Albert became enthusiastic patrons of the new art form following its invention in 1839.
The work of Oscar Rejlander, Lewis Carroll, Julia Margaret Cameron and Lady Clementina Hawarden will be examined in the show.
Rejlander undertook commissions for the royal family and works by him have been borrowed for the exhibition from the Royal Collection at Windsor.
The Patron's trail will feature information labels penned by Kate, who will also be visiting the exhibition, together with the photographs she has selected.
These photographs allow us to reflect on the importance of preserving and appreciating childhood while it lasts
Victorian Giants: The Birth Of Art Photography will feature Carroll's photographs of Alice Liddell, his muse for Alice's Adventures In Wonderland, as an adult as well as a child.
Phillip Prodger, the gallery's head of photographs, said: "When people think of Victorian photography, they sometimes think of stiff, fusty portraits of women in crinoline dresses and men in bowler hats.
"Victorian Giants is anything but. Here visitors can see the birth of an idea – raw, edgy, experimental… The works… forever changed thinking about photography and its expressive power."
Gallery director Dr Nicholas Cullinan said: "The National Portrait Gallery has one of the finest holdings of Victorian photographs in the world.
"We are delighted that our patron, the Duchess of Cambridge, has supported this exhibition in such a direct and personal manner, given her longstanding interest in this material… It is a privilege to collaborate with her.
"As well as some of the gallery's rarely seen treasures, such as the original negative of one of Lewis Carroll's portraits of Alice Liddell and images of Alice and her siblings being displayed for the first time, this exhibition will be a rare opportunity to see the works of all four of these highly innovative and influential artists."
Victorian Giants: The Birth Of Art Photography runs from March 1 to May 20.