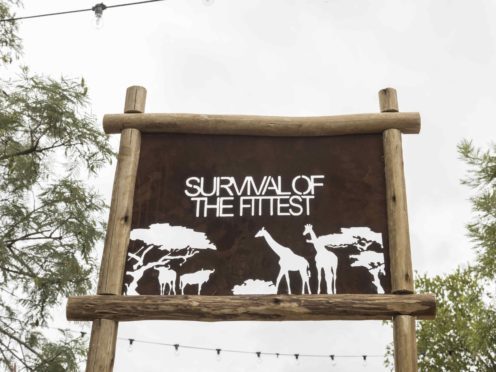 Survival Of The Fittest's Warren Phillips broke down in tears as he celebrated his 30th birthday on the reality TV show.
The driller from Gloucester was treated to a kiss from campmate Lottie James as the rest of the two teams cheered.
But earlier in the episode Phillips grew emotional after he had enjoyed a birthday breakfast with his fellow contestants.
He said: "It's really touching what they are saying about me.
"A lot of people get the wrong impression of me because of how I look and all the tattoos.
"I am a genuine guy, I am not out to hurt anyone… so for them to say I am quite wise and a genuinely nice guy is really flattering coming from 11 people that I don't really know."
Viewers offered their support for Phillips on social media as the boys faced the public vote after losing Friday night's task.
@Jackmbishop_ tweeted: "Oh my god I'm so in love with Warren I can't even deal with him breathing, never mind crying."
@Mollie_McNally wrote: "I'm loving #SurvivalOfTheFittest so much because everyone is genuine and happy. Warren's birthday has brought everyone together and seeing him cry about how quickly people are to judge him breaks my heart. He's an angel."
@Eks23200 posted: "My love for warren has just doubled! Him and Lottie make the perfect pair! It takes a lot for a guy to show his emotions. I respect him for that."
@Itsinesmarie tweeted: "Okay but warren is so adorable, I just want to give him a massive hug. He deserves the best."
Survival Of The Fittest continues on ITV2 on Saturday night.