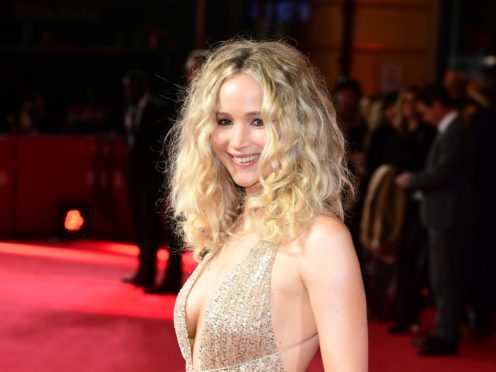 Jennifer Lawrence has said she invited Joanna Lumley to punch her in the face after their awkward onstage moment at the Baftas.
The actress triggered a flood of angry comments on social media when she told Lumley her praise was "a bit much", after the veteran star introduced her as "the hottest actress on the planet" at the awards ceremony.
Viewers accused Lawrence, 27, of having a dig at Lumley, 71, and branded her "rude" and "a brat".
But the star told ITV's Lorraine that the whole thing was "an inside joke" that apparently fell flat.
She said: "I love Joanna Lumley, I've been such a huge fan for so long.
"When I saw her backstage I was like, 'Oh my God!'
"I grabbed her right before she went on stage and said, 'Just go on and on and on about me', you know, obviously kidding.
"So then she went and gave me the nicest introduction ever and so as a joke, it was kind of an inside joke between us, I was like, 'Ok calm down', because I'm the one who told her to do it.
"Boy, did that go wrong. I was at the Baftas for 15 minutes and I offended England."
The Oscar winner continued: "I love Joanna, I am such a huge fan.
"I emailed her and I was like, 'I am so, so sorry. If you want to come over to my hotel before Tuesday and just punch me in the face, please.'
"And she just emails and she's like, 'I have absolutely no idea what you're talking about, I don't go on the internet'.
"I was like, 'Cool, let's get lunch'."