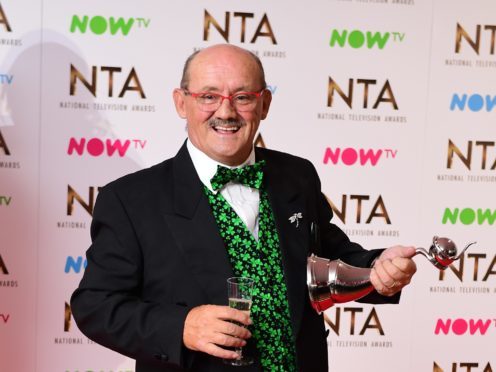 Mrs Brown's Boys star Brendan O'Carroll has said he is delighted to be shedding a bra for his new role – as a quiz show host.
O'Carroll – best known for his Mrs Brown alter-ego – will present For Facts Sake – a twist on his famous "feckin" catchphrase – for BBC One.
It will "celebrate ordinary people and their extraordinary facts", with two teams competing against each other.
Each team will be captained by a rotating cast of Mrs Brown's Boys' regulars, with the rest of the panel made up of members of the audience.
O'Carroll, 62, said "I'm really excited to be doing a show where I don't have to wear a bra!
"When we did the pilot it was great fun. If we can capture that on the screen we are all in for a good time."
BBC director of content Charlotte Moore said: "I can't wait for Brendan O'Carroll to bring his own inimitable warmth and wit to a brand new comedy panel show for BBC One."
Entertainment commissioning controller Kate Phillips said: "Brendan is extremely funny but also extremely curious and I know our viewers will have a ball laughing and learning with him."
The series will air later this year.