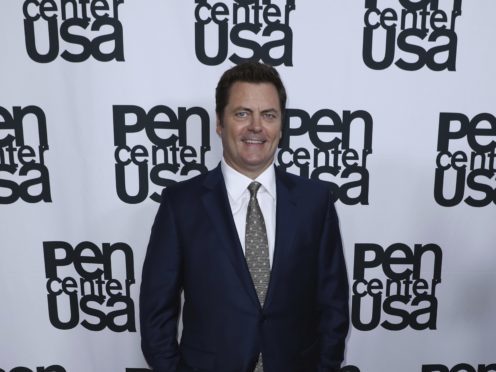 Parks and Recreation star Nick Offerman will join David Tennant and Michael Sheen in the star-studded adaptation of Good Omens.
The actor will take on the role of the US Ambassador and father of the child Warlock, who is mistakenly believed to be the Antichrist.
He will join the cast as production finishes shooting in locations in and around Cape Town, South Africa, this month.
Nick Gaiman, who co-wrote the novel the series is based on, teased the announcement on Twitter, writing: "I suppose you are still wondering who the Good Omens secret guest star I mentioned last week was…
"You are thinking, Neil, are you ever going to tell us who the mysterious Secret Guest was? Who could be so debonair and manly, so firmly fabulous that you would keep it a secret?
"Probably, you are thinking, you could post a photograph as a clue. And it's true, I could.
"And even if I posted a photograph of the mysterious Guest Star you might not recognise him. Not if he was the sort of person you were used to seeing with bountiful facial hair…"
Gaiman finally posted a picture of himself with a beardless Offerman writing: "Seen here testing local drums for a 2 year old for volume+suitability (none of them were loud enough): our Secret Guest Star. Ladies, Gentlemen & All Others, as the father (sort of) of Warlock Dowling, the (Not-) Antichrist,I present the temporarily beardless Mr @Nick_Offerman."
The cast of the TV adaptation, based on the novel by Gaiman and Terry Pratchett, already includes Mad Men star Jon Hamm, Miranda Richardson, Jack Whitehall, Mark Gatiss and Derek Jacobi.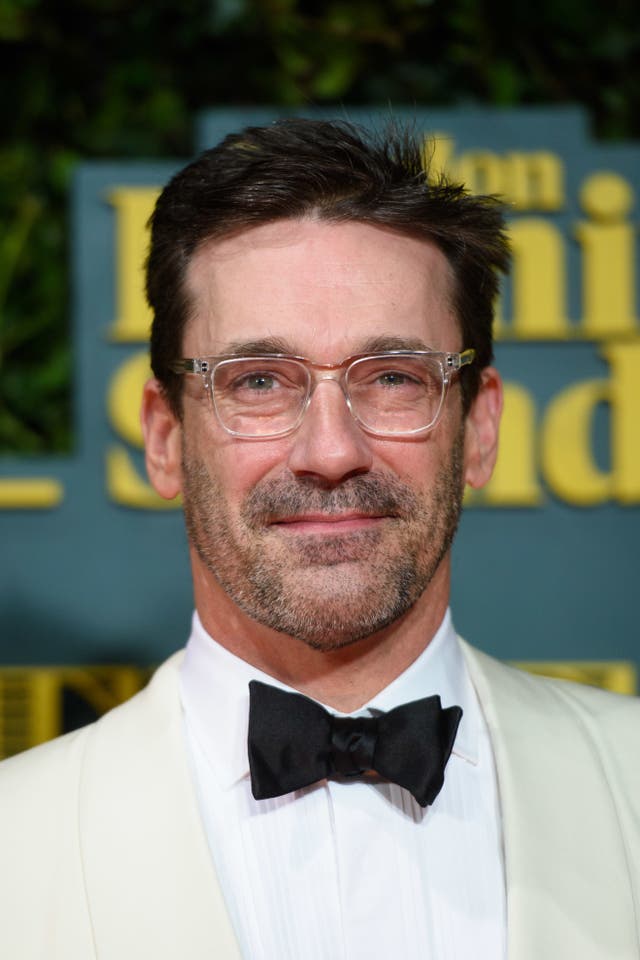 Offerman said: "If you had told me when I first read Good Omens in the early 90s that I would one day visit South Africa to giggle with Neil Gaiman at laptop-screened footage of Doctor Who and David Frost dancing because I was assaying a role in the adaptation of said book, I would likely have offered to purchase some of whatever you must be smoking. But here I am, still giggling at the luck of it."
Gaiman added: There may not be anyone alive who can deadpan a line quite as well as Nick Offerman.
"He's a terrific performer, and has to say a lot of things in Good Omens that are humanly impossible to deliver with a straight face. Fortunately, Nick is not entirely human. We are very lucky to have him."
The series will launch on Amazon Prime Video in 2019 and will air on BBC Two at a later date.