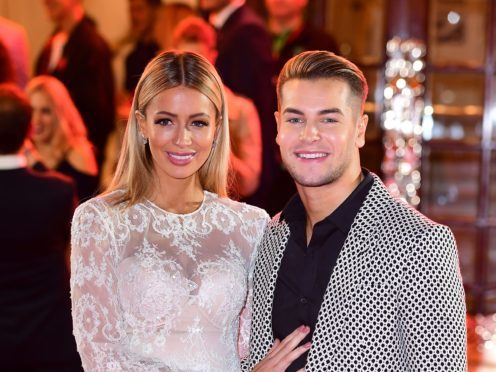 Love Island star Chris Hughes has said he is "obsessed" with ex-girlfriend Olivia Attwood, from whom he recently split.
Hughes and Attwood came third on the ITV2 series last year and went on to have a romance that lasted eight months, but they recently called time on their tempestuous relationship.
Hughes said he is still in love with her and that he would not rule out a reunion with her in the future.
He told ITV's Lorraine: "We're still speaking, we talk every day. I'm still obsessed with her.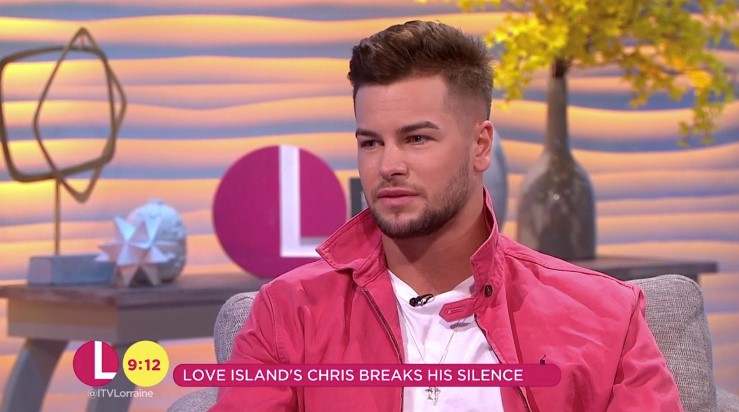 "No-one's fallen out of love, well I haven't certainly, and I still love her like I loved her before, but I felt we had to make sacrifices if this relationship was ever to rebuild again."
He said that he would "never say never" to them getting back together and added: "I love that girl more than I've ever loved any girl in my life."
Asked about why their relationship ended, he said: "I think it was just like a breakdown in numerous different things.
"I think during the last few months of our relationship, or maybe last two or three, we kind of just lost a genuine respect for each other, through lots of different damage, and that caused us not to be able to pick the pieces back up and just go from there.
"And we've tried breaks, and we've done all that kind of thing, and it didn't really work for us."
He added: "So this was like an opportunity to just be apart, and I think it's the right thing to do at the time, because it just wasn't enjoyable.
"When it's good, it's unbelievable, it's amazing, but when it's not what it can be, we end up just bickering and just causing each other a bit of misery."
Attwood recently told of how Hughes made them film the moment they broke up for their new ITVBe series Chris & Olivia: Crackin' On, and Hughes said that he feels it was "the right thing to do".
Host Lorraine Kelly asked Hughes if they might have had a better chance without the TV cameras around them constantly, and Hughes said: "That's one of the big issues, communication is difficult for us."
Love Island fans watched as Hughes and Attwood fought frequently during their time in the programme's villa last summer, splitting several times before making it to the final as a couple.
The show's winners, Kem Cetinay and Amber Davies, who won a share of £50,000, ended their romance in December.