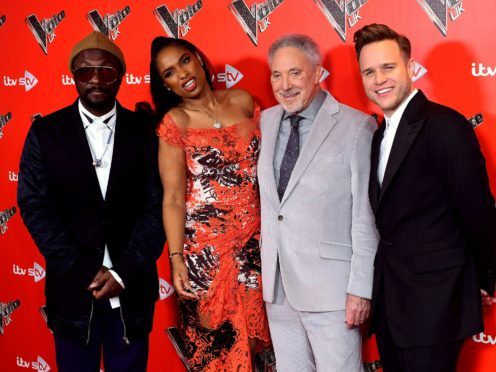 The Voice hopeful Tai Bantick has split viewers as she qualified for the live semi-finals.
The 18-year-old, who is part of Will.i.am's team, offered a dancehall take on classic Dolly Parton hit Jolene which impressed the coaches.
Jennifer Hudson told Bantick: "You give me life," while Black Eyed Peas star Will.i.am opted to put her through to the next round.
Bantick said: "Obviously I wanted to do something that everyone knows but I can put my own stamp on it. I'm not just here to sing songs, I'm here to be an artist."
She added she hoped she had made Parton proud.
Some fans on Twitter lauded her modern take on the song and asked where they could buy the cover.
@J_Doyle wrote: "There should be Caribbean Dancehall versions of every song, that Jolene version was awesome."
@EmPeachX posted: "This Version!!! Would so buy this" while @GemmaaMarlow labelled her a "winner".
@CurvyKarein tweeted: "I actually really liked what Tai done with the song… she's creative…. respect that."
However others rejected Bantick's version and shared their surprise at her progression to the next stage of the competition.
@AmberZoe12 posted: "omg that was dreadful. Dolly Parton we are very sorry about that. And that faux accent is vile."
@LucyPeirce wrote: "Note to future #TheVoiceUK contestants pls pls pls don't murder any Dolly Parton songs. The woman is a queen and honestly, you are never ever ever gonna match her."
Eight acts were eliminated during the first stage of the knockout rounds on Saturday night's show as each coach put one act through to the next round.
Jennifer Hudson and Olly Murs kept Gayatri Nair and Lauren Bannon in the competition respectively while Sir Tom Jones, who was joined by Kylie Minogue as a guest mentor, opted to save Lucy Milburn.
The knockout rounds continue on The Voice next Saturday on ITV.