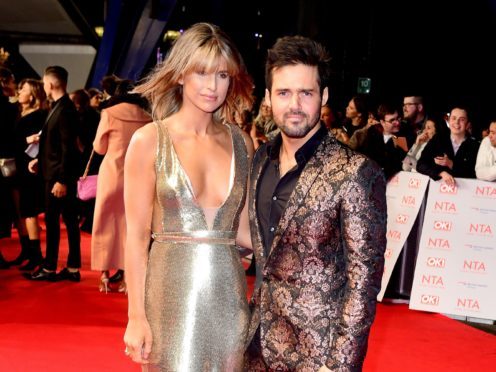 Model Vogue Williams and Made In Chelsea star Spencer Matthews are expecting their first child.
The couple – who met in early 2017 while filming Channel 4 show The Jump – recently announced that they were engaged.
Williams, 32, has now told fans on Twitter: "Couldn't be more delighted to announce that we are expecting our first baby!
"Being with you Spencer Matthews is the best thing that has ever happened to me, you are the dream."
Matthews, 28, wrote: "I'm going to be a father! Couldn't be happier to be sharing these times with the love of my life Vogue Williams. We feel truly blessed."
Williams, who is four months pregnant, told Hello! magazine that the couple found out she was expecting while in the south of France over Christmas "and we were just like, 'Wow'".
"Regardless of how long you plan it for or how long you've wanted it, it's still like, 'Oh my God!' It's such exciting news," she said.
"I think we were more taken aback by how quickly it had worked as opposed to the fact we're having a kid."
She added: "I've always tried to keep a toned stomach, well, that's gone! I want to have the full bump now already because I sort of look like I just had a big meal last night."
Matthews told the magazine: "We were heading down that matrimonial road anyway, so now we feel doubly blessed."