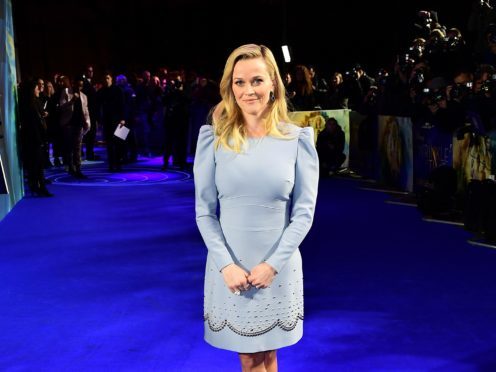 Reese Witherspoon and Laura Dern have confirmed filming has begun on the second series of Big Little Lies with a photo from the set.
The drama about a group of mothers in Monterey, California, will return for another run after the success of the award-winning first season, an adaptation of Liane Moriarty's book.
Witherspoon will reprise her role as Madeline Mackenzie, while Dern will return as Renata Klein.
The duo posed unsmiling at a table in front of the Seaside Coffee Shop, implying the women do not put aside their differences in the new episodes.
The pair both shared the same photo, with Witherspoon captioning it: "Look who are back in town!" while Dern wrote: "Madeline and Renata are back."
Zoe Kravitz, who plays Bonnie Carlson, has already shared a photograph of herself back in costume, posting a photo captioned: "Bonnie's. Back," as has Shailene Woodley, who plays Jane Chapman.
She wrote on Instagram: "JANES BACK. Let's do this."
Witherspoon, who produces the show along with her co-star Nicole Kidman, confirmed the drama would return for a second series last year, following the dramatic finale of the first run.
The second series is expected to air in 2019.