Stephen Fry has said he sometimes feels he is in danger of becoming "professionally mentally unstable".
The comedian and television star, 60, has bipolar disorder and has been open about his struggles with mental illness.
He said on Fearne Cotton's Happy Place podcast: "There was and still is, and I still feel it occasionally, a danger of becoming sort of professionally mentally unstable, that that's what I am, that's who I am.
"I've always viewed it's not who I am. It's a condition I live with.
"I'm always prepared to talk about it, but there's also a danger, because I do live with this condition.
"I'm not going to kid myself that it's cured, because it isn't, that if I keep picking at the scab, it's not going to be good for me. It's not going to be good for my mental health."
Fry continued: "I, and certainly the people I work with, my beloved assistant and all the people at my agency, they're very aware of it, and they sense that if I've been asked to do something, and it's a time when I'm just in a cycle, which is not particularly energetic or particularly hopeful, particularly happy, they will…
"I'll say, 'Yes, I'll do it', because I think it's my duty. They'll say, 'No, don't. Don't, or if you do, do it in a month's time'."
Fry also told Cotton about how much he missed his "dear friend" Carrie Fisher, who was also bipolar.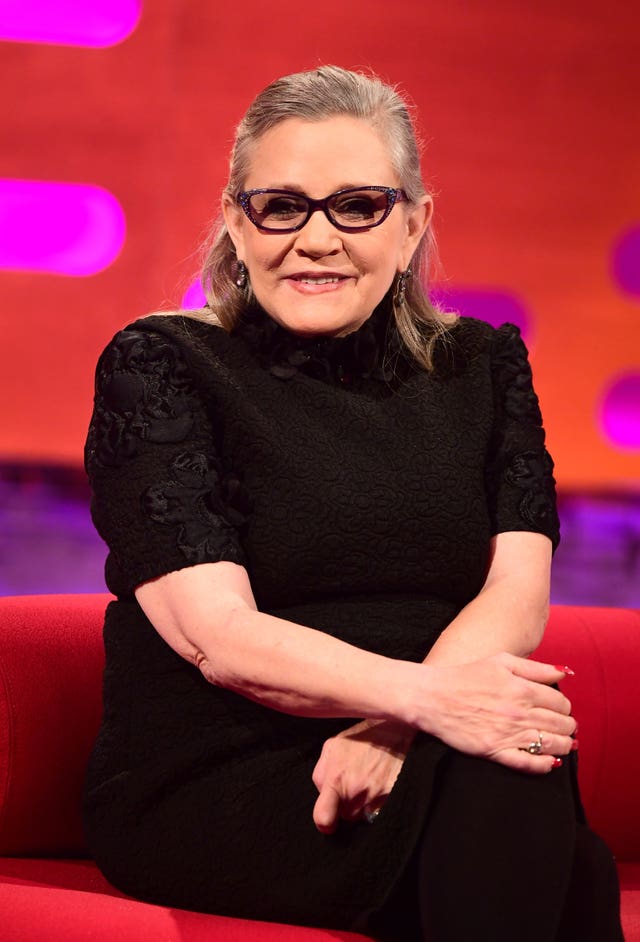 He said of the late Star Wars actress: "I saw her in some states where it really was touch and go, but she would go for electric shock therapy. Of course, she never lost her sense of humour.
"I remember her saying, she said, 'The thing about it is it works for me. It works. It has a few drawbacks. Memory, short-term memory. You lose your short-term memory. The other thing is you lose your short-term memory, losing your short-term memory.' I said, 'Carrie, you're so bad'. She was able to laugh at herself. That's an amazing thing.
"She was a hero, but she also showed that it can bring you down. Her life was shortened by it, there's no question about that."
Fearne Cotton's Happy Place podcast is out on March 26.