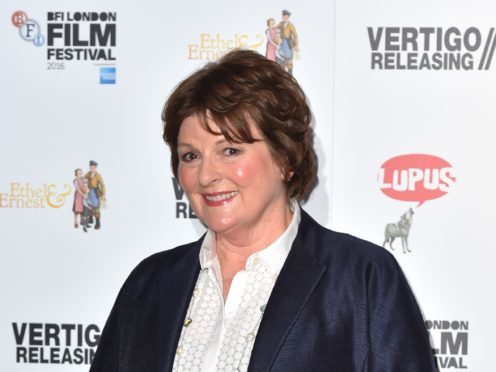 Brenda Blethyn has responded to the backlash over celebrities being used for charity appeals, saying it means people listen and hear the message.
Comic Relief recently said celebrities would take a back seat on its on-location appeals following complaints about "poverty tourism" that some claim reinforces white saviour stereotypes.
Vera star Blethyn said on Good Morning Britain that using stars in appeals helps to raise awareness of the issue they are backing.
The 72-year-old actress was on the programme discussing her role in a video for the Malaria Must Die, So Millions Can Live campaign, which is aimed at fighting malaria.
Asked about the row by presenter Susanna Reid, she said: "Just me being here now, it's 'Oh there's Vera, she's on Vera, what is she on there for?'
"So they listen, they hear the message."
The anti-malaria campaign is also backed by stars including James Corden and Dame Helen Mirren and calls on leaders to "unite and fight" malaria ahead of the Commonwealth Heads of Government Meeting in London in April.
Blethyn, who appears in the campaign's video, Mozzie Bites, said: "All we are asking people to do is just two minutes of their time. One minute to watch the film and campaign on malariamustdie.com and then spread that message with as many of your friends as you can."
Comic Relief announced the changes to its appeals after one made by Ed Sheeran about Liberia last year was accused of reinforcing white saviour stereotypes.

The film won a Radi-Aid award, highlighting fundraising videos which reinforce cliches, with judges saying the video was "basically about Ed Sheeran".

Liz Warner, chief executive of Comic Relief, which runs Sports Relief and Red Nose Day, told the Guardian that viewers would see a difference.
Discussing last week's Sports Relief, she said: "You'll see the films we put into Sports Relief are a step towards that, towards change.

"People talking in the first person, in their own voices, with local heroes and local heroines talking to us about the work they're doing.

"You won't see a celebrity standing in front of people talking about them. You'll see people talking for themselves."