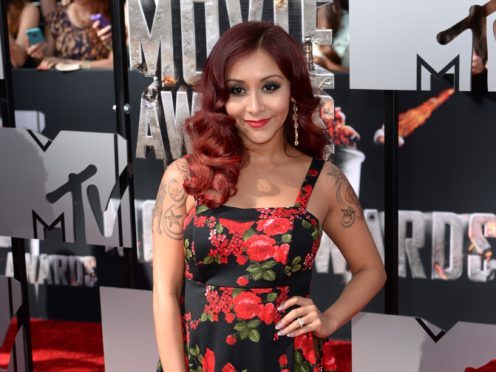 The stars of Jersey Shore have reassured viewers they do not tone down the partying in the reboot of the reality show – despite being parents.
Jersey Shore Family Vacation reunites most of the original cast of the MTV show.
Asked about her children watching one day, Nicole "Snooki" LaValle, 30, told Good Morning Britain: "We're partying. We're not killing anybody!"
"When they're older I want them (her children) to have a good time and party, be responsible obviously", she said.
Paul DelVecchio, aka Pauly D, said the reunion "was awesome".
"It was so good to get back together. It's like my family", the 37-year-old said.
He said controversy was good for the show, which paved the way for the likes of Towie and Geordie Shore when it first aired in 2009.
"I thank my haters. I need some new ones now we're doing another season!", he said.