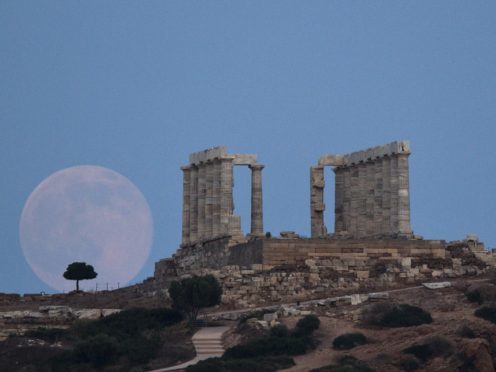 A panel of archaeologists has granted a British TV crew access to an ancient site near Athens to film scenes for an adaptation of spy novelist John le Carre's The Little Drummer Girl.
The move reverses a decision from last week following strong government criticism.
The Central Archaeological Council granted access to the 2,500-year-old Temple of Poseidon at Cape Sounion on April 12 after the production company said it would limit the number of hours needed.
The miniseries being produced for the BBC and US-based cable network AMC is due to be released next year.
Greece's government has launched a new campaign to attract film productions as part of a wider strategy to lure investors back after eight years of a crippling financial crisis.