Liverpool's St George's Hall has been transformed into an Edwardian scene, as filming commences on BBC One's new adaptation of The War Of The Worlds.
Actors have been spotted filming scenes on the steps of the Grade I listed building in the city, along with horses.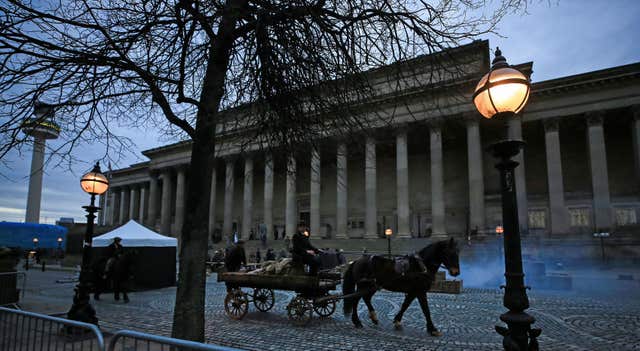 Wooden boxes, sandbags and a small fire were seen on the set, engulfed in theatrical smoke.
The new three-part drama's leading stars Eleanor Tomlinson and Rafe Spall were absent from shooting, although there were a number of extras on the set clad in military gear and other Edwardian-style costumes.
Tomlinson and Spall star as a young couple who attempt to defy society during an alien invasion in the programme, based on HG Wells' classic sci-fi novel.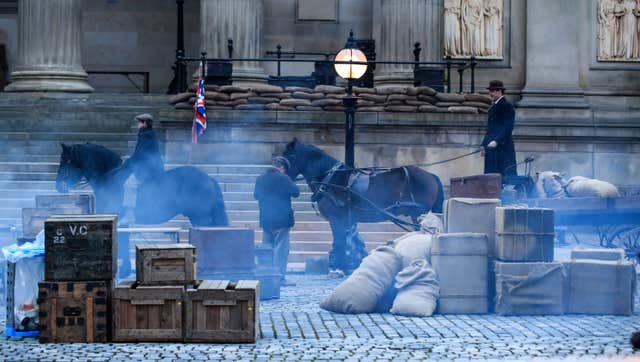 The series, directed by Craig Viveiros and adapted by Peter Harness, will take place at the start of the 20th century.
Harness said he wanted to create a version of The War Of The Worlds that was "faithful to the tone and the spirit of the book", which was published in 1898.