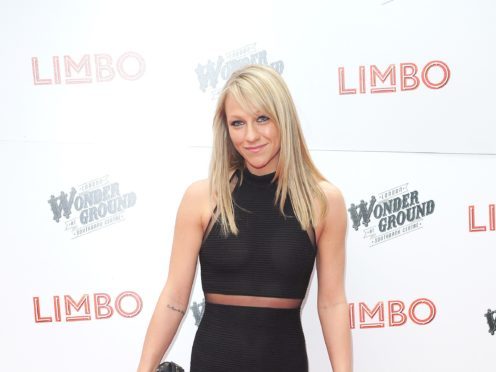 Chloe Madeley and James Haskell are engaged after the rugby star proposed in Paris.
Madeley, the daughter of TV duo Richard Madeley and Judy Finnigan, has said she was "speechless" after her partner got down on bended knee during a recent holiday in the French capital.
She told Hello! magazine that they were walking together on their trip when Haskell stopped her for an embrace.
Fitness expert and TV personality Madeley, 30, said: "He kissed me on the forehead and said, 'You do know how much I love you, don't you? The last three and a half years have been the best years of my life.'
"I just thought he was being romantic because we were in Paris, so I replied: 'Oh babe, that's so sweet.'
"But then he added: 'And you do know I want to marry you?' and started to get down on one knee."
She added: "At first I thought he was joking. I was speechless and stared at him in disbelief.
"My first thought was: 'Oh my God, he has a ring!'"
England and Wasps player Haskell, 33, revealed that he designed the ring himself because he "wanted it to be perfect and for her to love it".
"That ring was a labour of love for me," he added.
Madeley and Haskell are pictured posing together while showing off the engagement ring in the magazine.
Madeley said they had so far only told four people of their engagement news – their parents.
"They were ecstatic," Madeley said.
The couple, who frequently share pictures together on social media, first started dating in 2014.
Sports star Haskell told the magazine: "Planning the rest of my life with Chloe is exciting and I couldn't be happier."
Hello! magazine is out now.