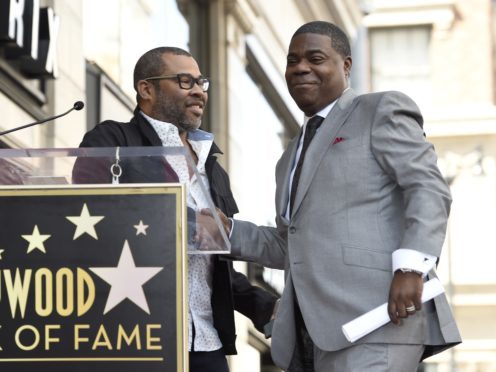 Oscar-winner Jordan Peele celebrated Tracy Morgan as a "legend" and an influence as the 30 Rock actor was presented with a star on the Hollywood Walk of Fame.
Morgan, a former Saturday Night Live comedian who created The Last O.G. series with Peele, was given the honour in Los Angeles on Tuesday.
Peele, the Get Out director who won an Academy Award for the film's screenplay, was joined by Martin Lawrence to honour Morgan at the ceremony.
"This man right here is a legend, he's going down in history and he is officially a star on the Hollywood Walk of Fame," Peele said.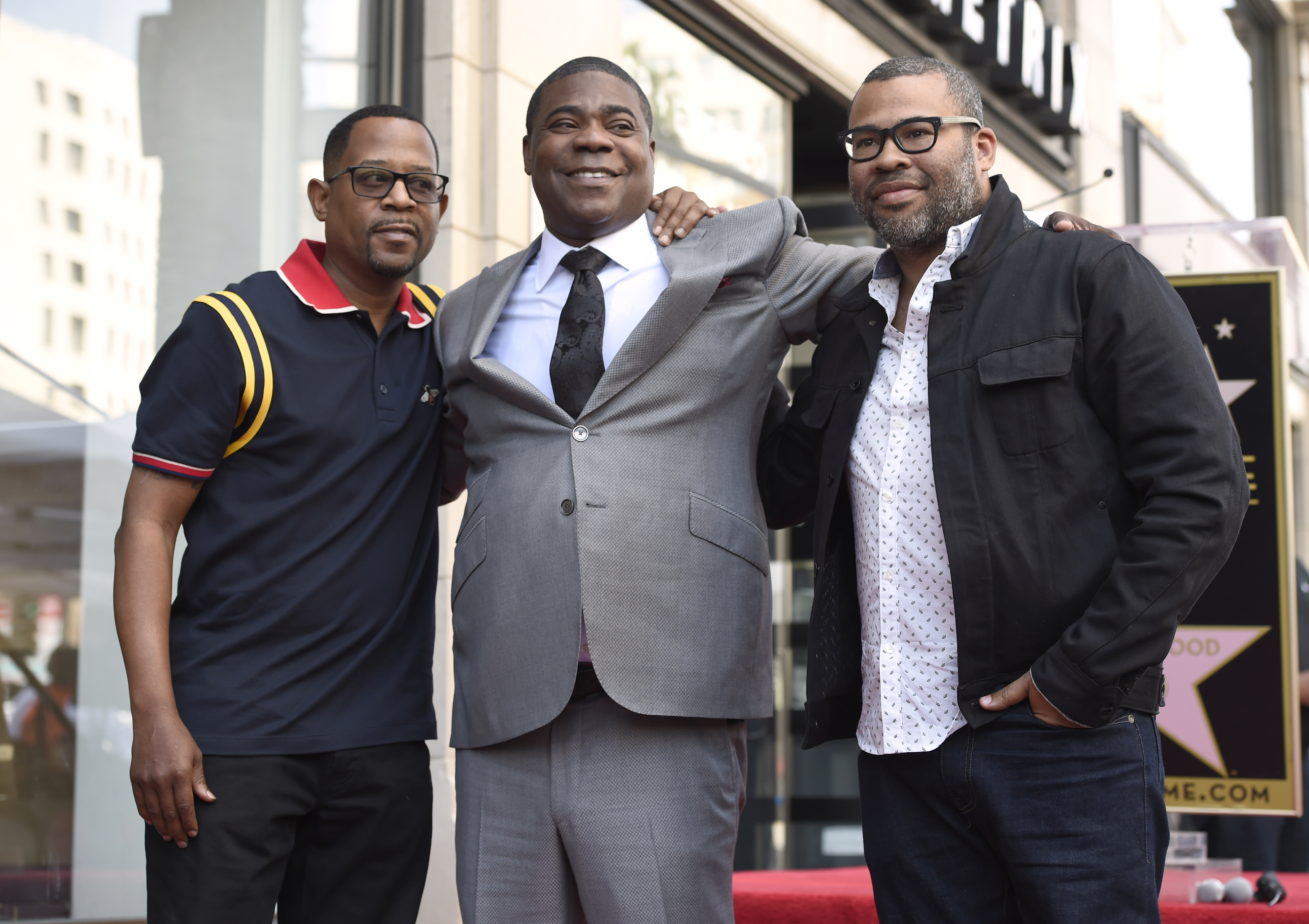 Peele said it was "very surreal" meeting Morgan for the first time about two years ago because he had idolised him on the Def Comedy Jam show.
"He opened my mind, he blew my world up. This man comes on stage and he's an undeniable force of nature," Peele added.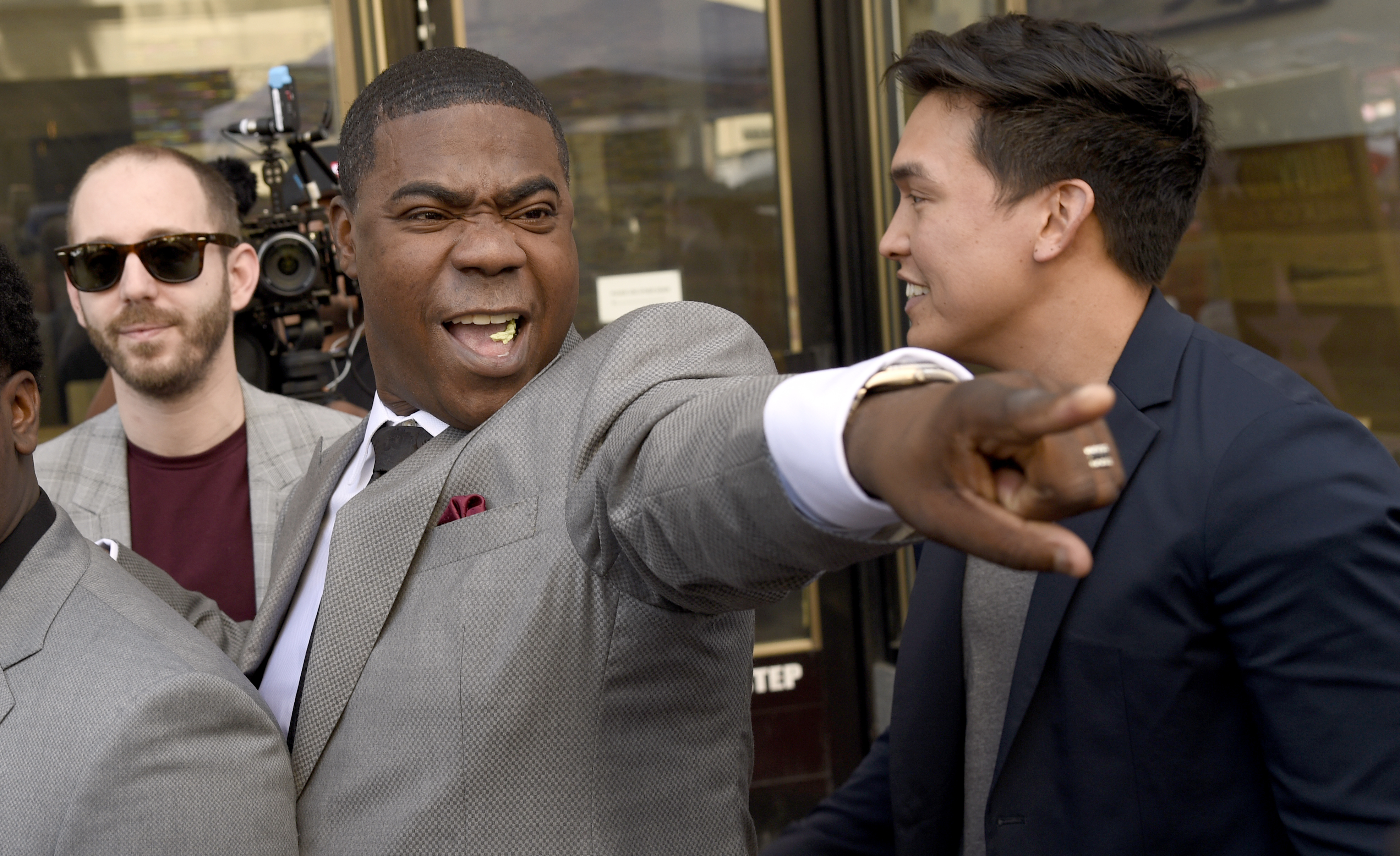 The ceremony came less than four years after Morgan was left in a coma after a crash that killed a friend when a lorry ploughed into their car.
He thanked his wife and family for giving him the strength to survive and Tina Fey for translating his "crazy, sometimes tragic life" into funny and moving stories that earned him an Emmy nomination with 30 Rock.
Morgan also thanked Martin Lawrence for giving him an early shot in Hollywood and told how he could never anticipate getting this honour as he grew up on a housing estate in New York.
"As a poor kid growing up in the projects of Brooklyn I never dreamed I would have a star on the Walk of Fame. But now I'm here I have to tell you I feel pretty comfortable," Morgan said.
"I'll tell you why: because the smell of weed and stench of stale urine is just like being in the projects, man."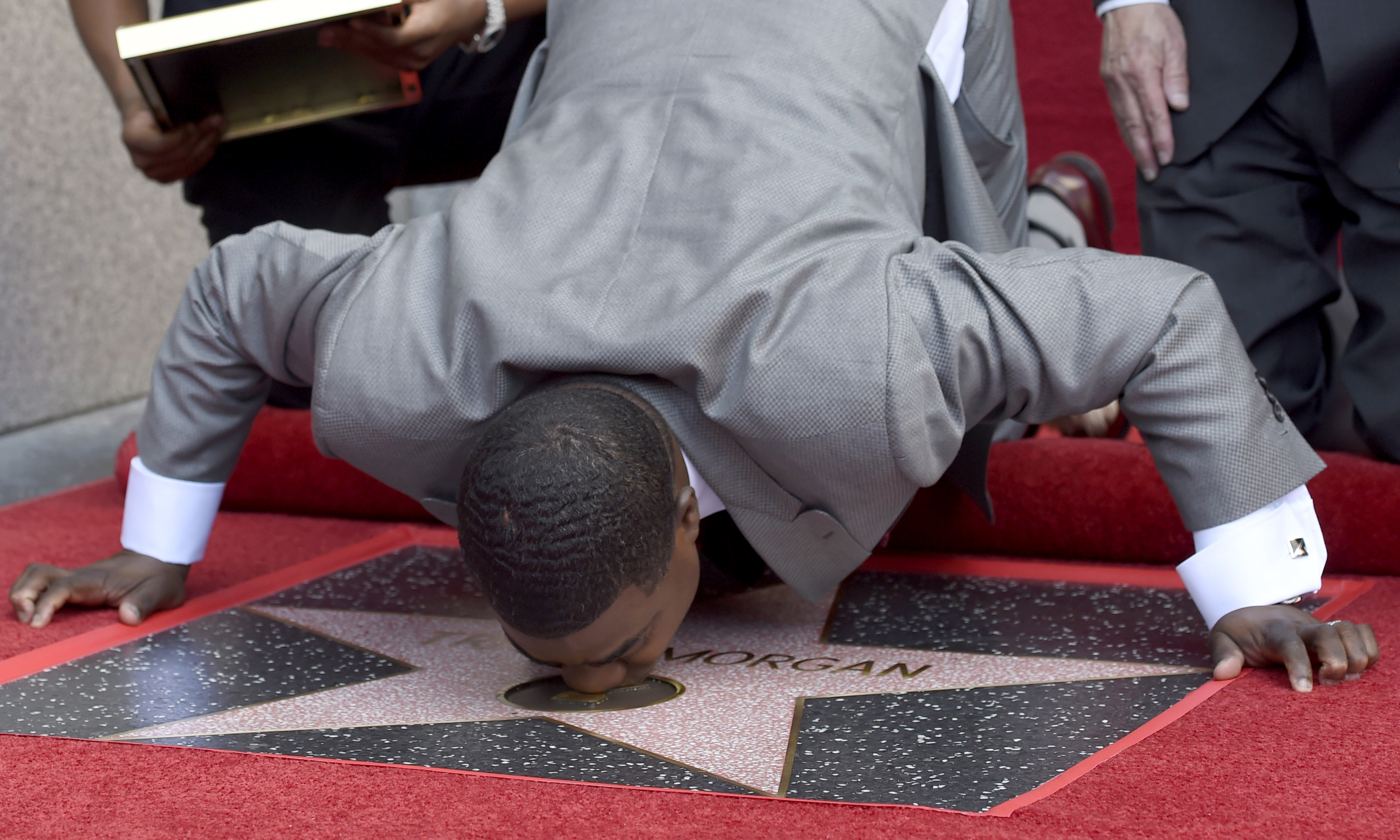 The 49-year-old would later plant his lips on the fresh paving slab of his Hollywood star.
Lawrence told the crowds lining Hollywood Boulevard to cheer on the 2,633rd star ceremony of Morgan's talent.
"Tracy is just a genuine talent that's very, very funny, hilarious and you just love to watch him make you laugh all the time," the Big Momma's House actor said.