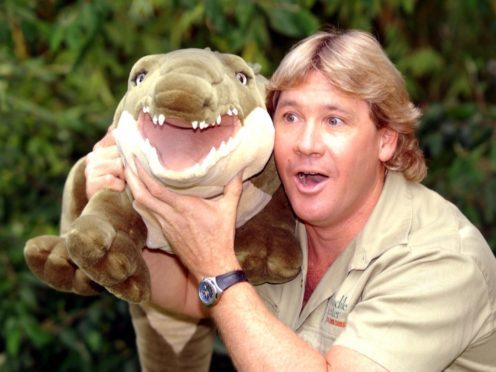 Crocodile hunter Steve Irwin is to be honoured with a star on the Hollywood Walk of Fame, his family have said.
Australian wildlife expert Irwin, who was nicknamed the Crocodile Hunter, died in 2006 aged 44 after being attacked by a stingray while filming footage for a documentary.
His daughter Bindi posted on Twitter saying he will be given a star at a ceremony on April 26, adding: "Dad changed the world by reaching out to people through their television screens to bring them on the adventure of a lifetime."
Irwin was killed as he filmed on the Great Barrier Reef off the coast of Queensland, with his death provoking an outpouring of grief across both hemispheres.
He starred in more than 200 documentaries in which he was was famous for his cry of "Crikey!" while confronting some of the world's most dangerous animals.
Terri Irwin, Steve's widow and owner of Australia Zoo, wrote: "Such a tremendous honour. You are all invited. You're also welcome to wear khaki. I know Robert, @BindiIrwin and I will be wearing khaki!"
Ana Martinez, producer of the Walk of Fame ceremonies, said: "People from around the world will always remember the animal whisperer Steve Irwin.
"He was a joy to be around and entertained all with his love and knowledge of the animal kingdom.
"The Hollywood Walk of Fame is thrilled to pay tribute to this exceptional man."