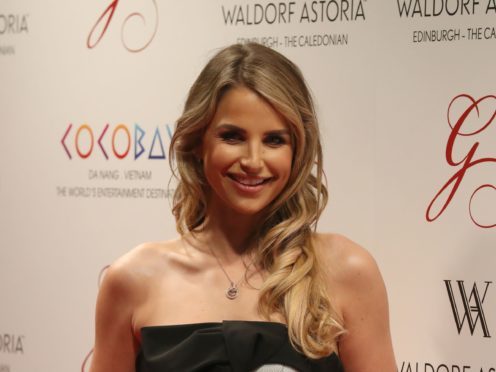 Model Vogue Williams has debuted her baby bump, and confirmed she is expecting a boy.
The 32-year-old is on holiday in Greece with her fiance Spencer Matthews and shared pictures with her 274,000 Instagram followers.
The TV presenter took two snaps at the side of a pool, one from the front with no bump visible and one from the side that showed she is expecting.
And Williams referred to the baby as "he", apparently confirming its gender.
She captioned the post: "These photos were taken within half an hour of each other. Front on no bump, side profile POW there he is!
"So glad my bump has finally popped. I never alter my body in any pictures, if you can't see my bump it's just because of the angle although I may only take side profile shots from now on!"
The post has so far been liked 16,325 times.
Williams and Matthews met when they both appeared on Channel 4's The Jump last year.