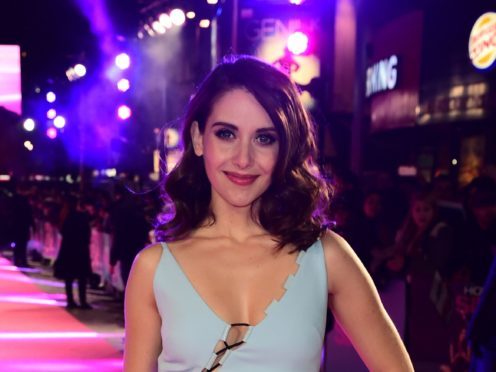 Glow star Alison Brie has spoken about how her Neflix series Glow has resonated in the wake of the Me Too scandal.
The series, about the making of the Gorgeous Ladies Of Wrestling TV series, has an almost entirely female cast, as well as female showrunners and is executive produced by Orange Is The New Black creator Jenji Kohan.
Brie told a press conference in Rome: "The stories our show was going to tell would always be the same, the stories that people are telling in the Me Too movement, all these things that are coming to light, are things that people have been saying behind closed doors for years in our industry.
"So it is a perfect time for our show and again it makes me very grateful as an actress going to work every day, it is really wonderful to be working on the set of Glow while all of this has been happening because we are surrounded by women in front of the camera and behind the camera and women at the top making decisions.
"It makes a big difference to feel really comfortable, to be seen and heard on set as a woman, to have ownership over yourself and it does make the story, not more important, but just right in line with us trying to highlight women who are empowered themselves and trying to make their voices heard and figure out who they are in a world that wants to put them in a box."
Brie said the second series of the show will explore the lives of some of the characters that were not as fully realised in the first outing.
She said: "There are so many characters, 14 women representing different types of women going through different things and we are able to tackle issues that are current that were happening in the 80s and that are still happening now."
The second series of Glow will stream on Netflix on June 29.