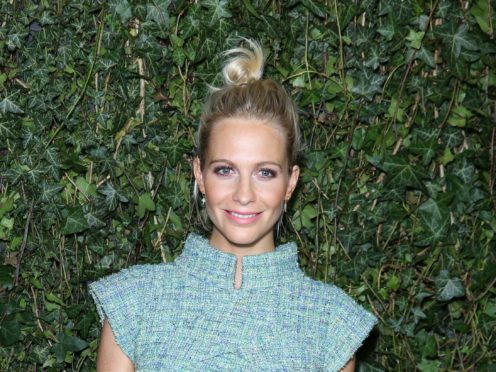 Poppy Delevingne has said she came close to "throwing in the towel" in her bid to transition from model to actress.
The King Arthur star, who has fronted campaigns for Aquazzura, Manoush and Jo Malone and appeared on numerous magazine covers, said she has been frustrated that she has to prove to casting directors that she is not a "bored model".
She will next be seen in the National Geographic series Genius: Picasso opposite Antonio Banderas as Marie-Therese Walter and said she has had to fight hard to be taken seriously.
She told the Press Association: "I actually have been passionate about acting since I was a teenager.
"It's just that modelling started when I was young and acting sort of just took a back seat and it was always what I was passionate about.
"So when I wanted to make that transition a lot of people were like, 'Oh it's so easy to transition from model to actor', but actually it is definitely not easy.
"In fact, I think it is very hard because a lot of casting directors and directors, you know you really have to prove to them that you can do it, that you are just not a bored model trying to think of something else to do.
"I have worked really, really hard at it and I hope I will continue working in it."
Asked if she has been frustrated at times, she replied: "Yes, definitely frustrating, there were definitely moments where I was very close to just throwing in the towel, thinking that I can't do this.
"Perseverance was just a word that was always in my head."
She added: "Every day I am always nervous about when the next gig is going to come and auditioning. I am still sending pitches left, right and centre.
"It is still up in the air, I just hope that it continues because I have truly been bitten by the bug and I love it."
She continued: "At this point in the game I am so willing to try anything.
"However, for me I would really like to do something like a real character. Really challenge myself and take it to a whole new place, a sort of Charlize Theron in Monster (she played serial killer Aileen Wuornos).
"Take it to somewhere where you are completely unrecognisable, and you barely know yourself anymore. I would like to kind of put myself out there on the line.
"I would really like to do something like that. Something that is really going to push you."
Asked where she saw her balance between actress and model now, she replied: "I really, really rarely do modelling much anymore to be honest at all.
"I do have a fantastic relationship with Jo Malone London who I work closely with and Wella. I do have these incredible contracts with people that I have been working with for years.
"Really my focus is acting so I would say its 90% acting and 10% the rest. Definitely my main focus going forward is acting."
Genius: Picasso starts on National Geographic at 8pm on April 23.