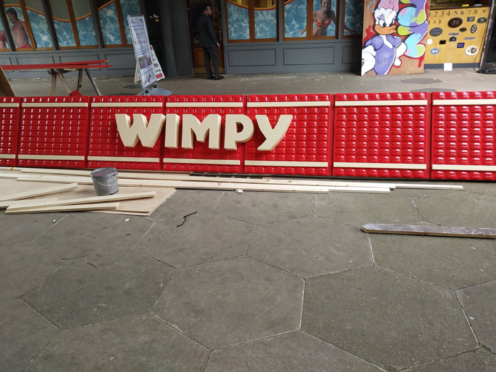 Netflix sci-fi hit Black Mirror is in the middle of filming for its fifth season, and Croydon residents are getting front row seats.
Images of a 1980s-themed set taking over the south London borough have been circulating online, after a letter posted through locals' letterboxes announced the arrival of Charlie Brooker's show.
The series is filming one of its upcoming episodes along St George's Walk from Wednesday to Friday April 27.
Pictures show a number of shops on the parade being replaced by vintage facades.
Fast food chain Wimpy and clothing store Chelsea Girl – which we now know and love as River Island – have made a temporary comeback.
A letter last week addressed to residents from production company Ealing Studios read: "I am writing to inform you about filming in your area for the well-known drama series, Black Mirror.
"If you are unfamiliar with Black Mirror, it is a series of sharp, suspenseful, satirical, standalone dramas written by Charlie Brooker.
"It is hugely popular with its audience and strives to use beautiful locations within all the films."
The letter also encouraged residents to alert the crew of any delivery arrangements.
No release date for season five has yet been announced, although the show is likely to return later this year.