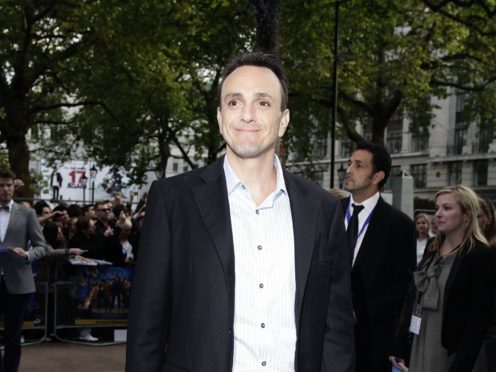 Hank Azaria has said he would be "happy to step aside" from voicing Apu on The Simpsons, following claims the character embodies racial stereotypes.
The Indian character has been part of the animated series since 1990 and Azaria puts on an accent to portray him.
But the actor said his "eyes have been opened" following 2017 documentary The Problem With Apu, which suggested Apu was a caricature based on stereotypes.
Speaking on The Late Show in the US, Azaria said: "I've given this a lot of thought, and as I say, my eyes have been opened.
"I think the most important thing is we have to listen to South Asian people, Indian people in this country when they talk about what they feel and how they think about this character and what their American experience of it has been."
He continued: "In television terms, listening to voices means inclusion in the writers' room.
"I really want to see Indian, South Asian writers in the room not in a token way but genuinely informing whatever new direction this character may take, including how it is voiced or not voiced.
"I'm perfectly willing and happy to step aside, or help transition it into something new."
The star said he "really hopes that's what this instance does".
"It not only makes sense, it just feels like the right thing to do to me," he said.
Earlier this month The Simpsons did address the criticism surrounding the character.
In one episode Lisa Simpson is discussing being politically correct and looks over at a picture of Apu, which has the words "Don't have a cow" on it.